My astronomy project:
Building an Observatory
(or a playhouse for big boys and girls)
---
Content:
Note:
I take no responsibility or liability for what are written here, you use the information on your own risk!
---
Page II.1: Building the roof frame
Today I will build the first part of the roof. I'm starting with the framework that holds everything up.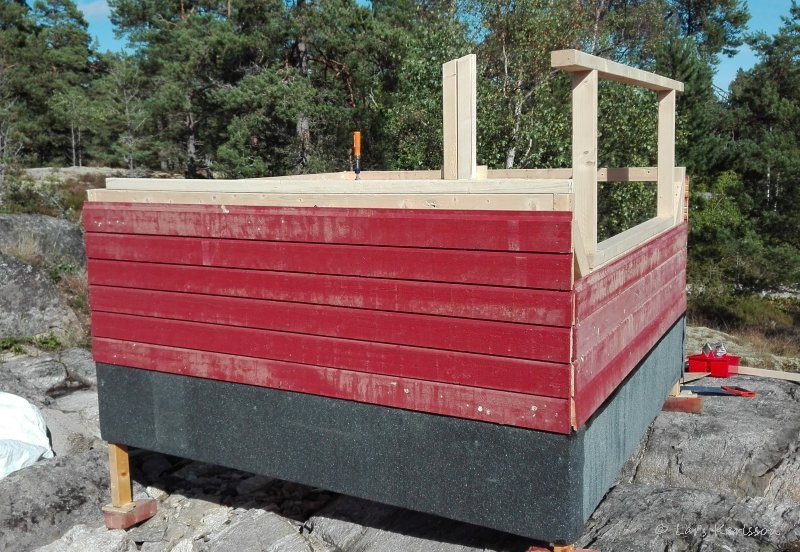 Here is the lower part (to the right) of the hatch that holds the upper sidewall in place. The upper part of the hatch will be modified to fit my new ideas.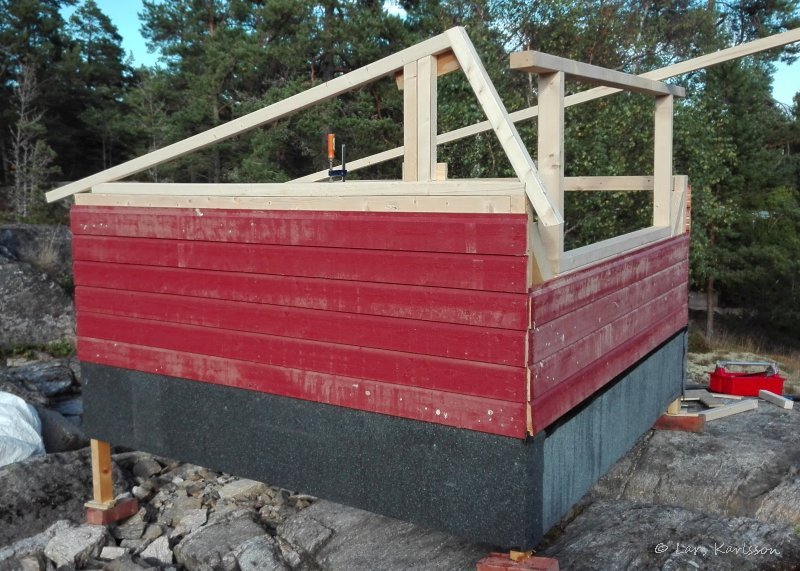 The upper part of the sidewall of the roof.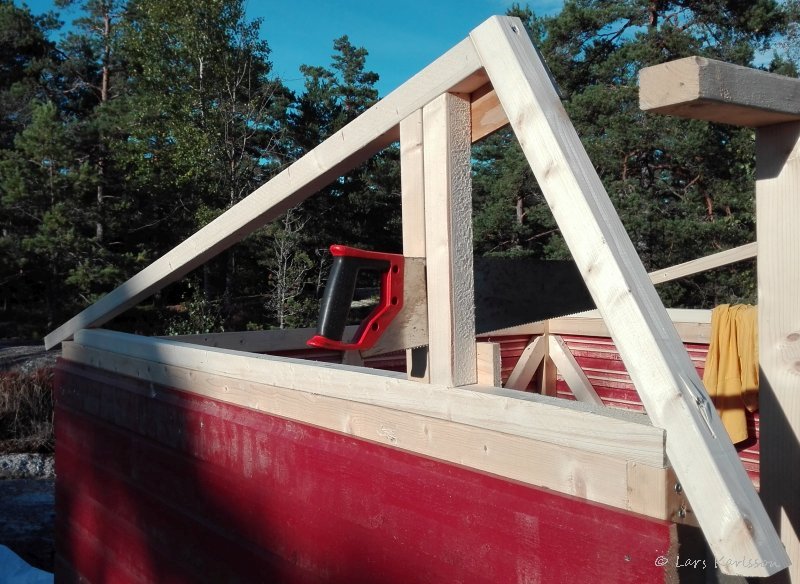 As you can see I have divided the roof in two parts, each part will be smaller and lighter and the observatory house will get a nicer look I hope. When roof is finished I will cut the roof apart with a saw as you see in the photo above.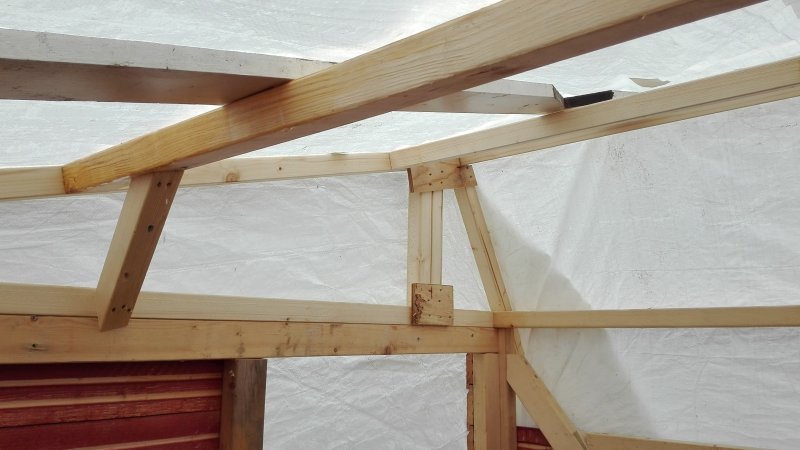 Now it have started raining as it normally does in Sweden. Sorry, no outside view photos because I'm was in hurry to protect the building from rain. But under the weather protection I could work further. Here has the upper part of roof come in place. Because one side of the roof is open I have to reinforced it. At the same time I want it to be as light as possible. Here has one diagonal stud come in place.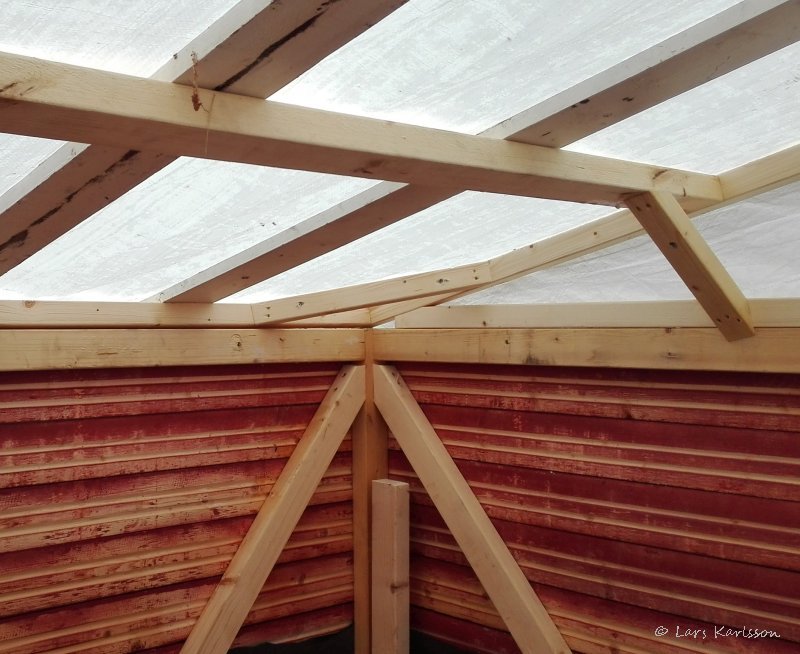 Even the corners of the roof are reinforced with diagonal studs.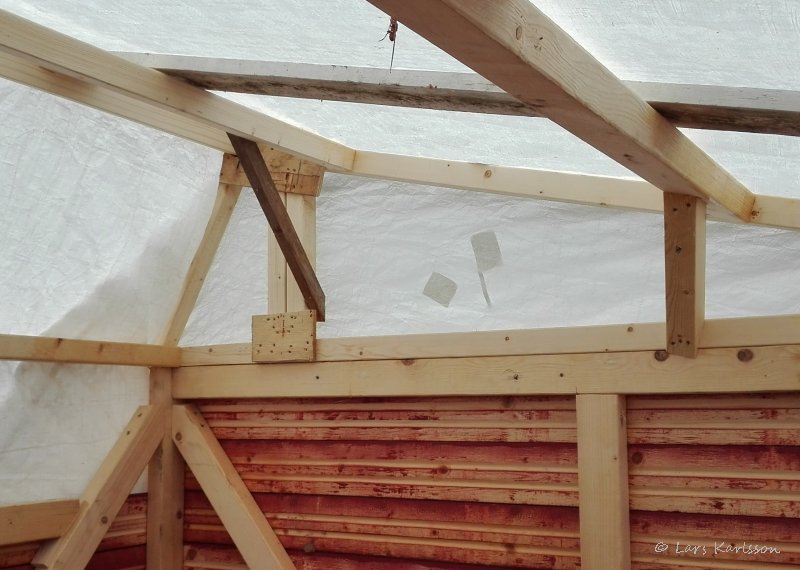 Another reinforcement, but this one will be replaced with some other construction later. I need the space around here for the lift construction of the roof. To the left you can see the beginning of the new hatch design, now it will be joined with the front part of the roof as one unit.
---