My astronomy project:
Building an Observatory
(or a playhouse for big boys and girls)
---
Making of an Observatory
Part IV, Floor
---
1: Building a floor to the observatory
Have you ever drop a part from your telescope on the ground and then couldn't find it again? Maybe one very big reason to have a floor in the observatory. A more controlled environment is an another benefit.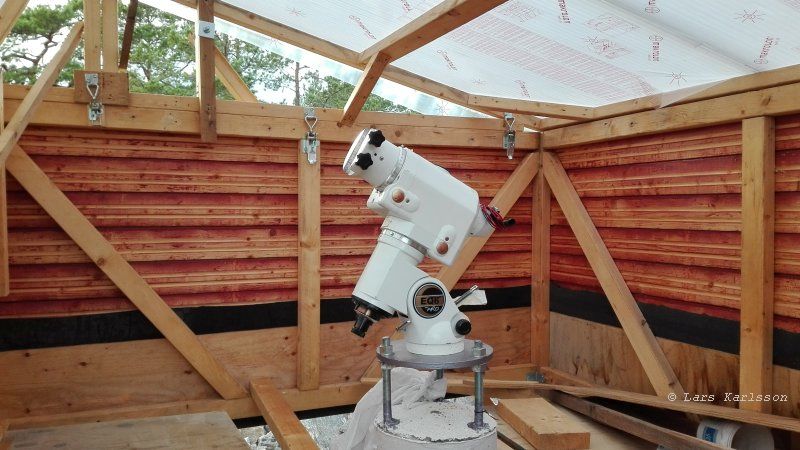 Before I started with the floor, I was very curious how my EQ6 mount would look like and fit inside the observatory. This is how it looks, as you can see I have to raise the mount with a distance from the pier to come up in level of the wall's upper side. I plan to have a bigger mount in future, that why it's so low now.
---
2: Floor
This is a small observatory and I want to use every space as efficient as possibly.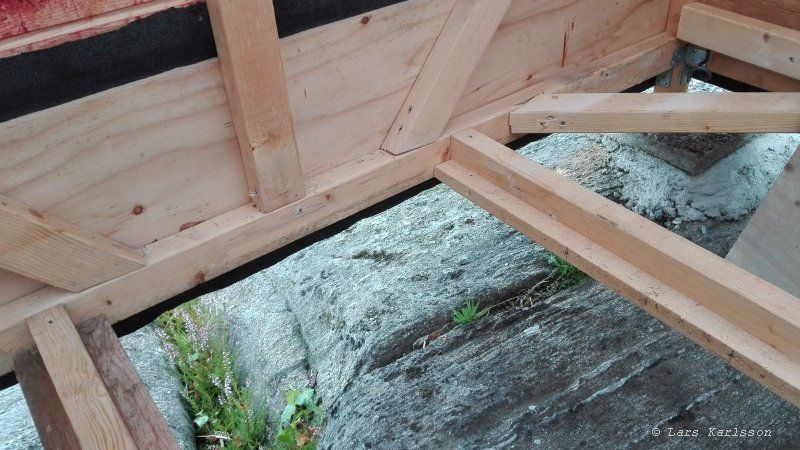 Here you can see the latches I have mounted on the sides of floor beams. It will make the floor to come in level with the floor beams or below.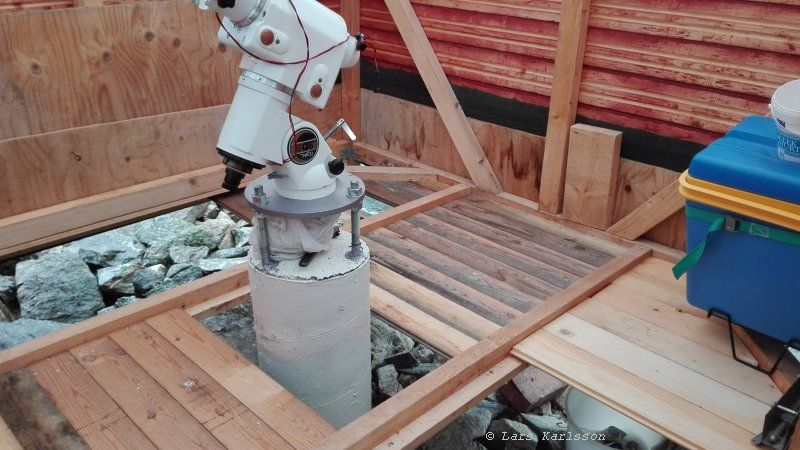 Here is the first part of the floor in place. It's very easy to open the floor if I want to do some work under there. The motor that operate the big roof will be down there.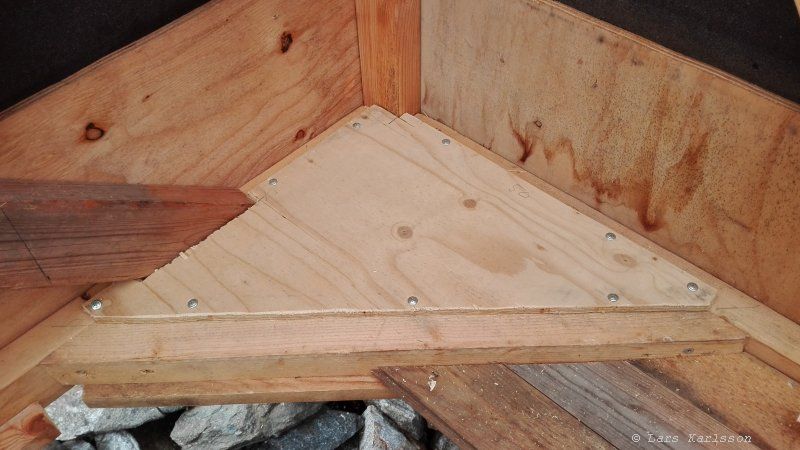 In the corners I have reinforced the building with the floor consisting of a triangle of plywood.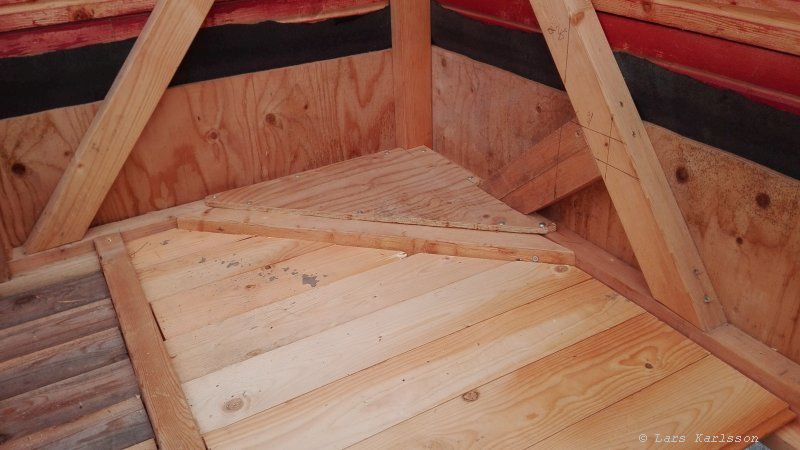 The floor in the corners are a bit higher then the center part of the floor. The telescope will never reach the corner so I can use the space for other equipment.
---
3: Floor around the pier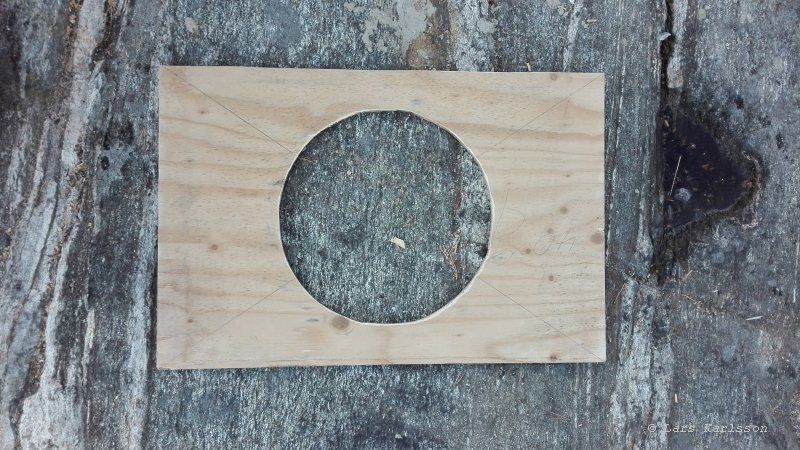 The observatory house shouldn't touch the pier because risk of introducing vibrations. But still I want it to be tight, don't want any bugs inside here!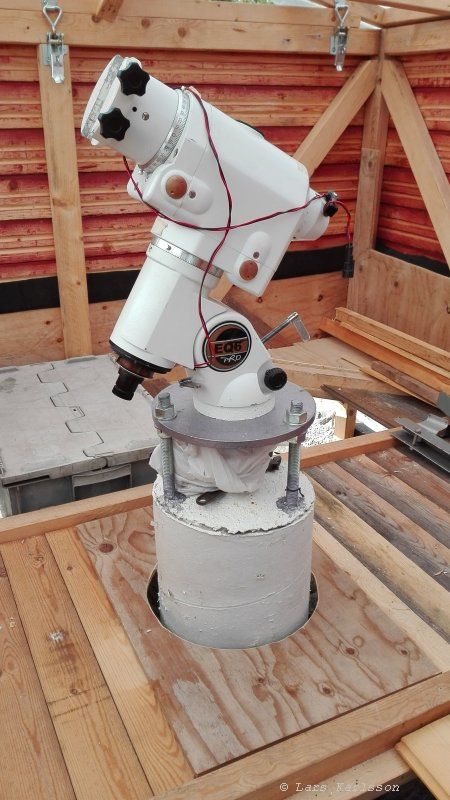 Later there will be a soft rubber gasket around the pier.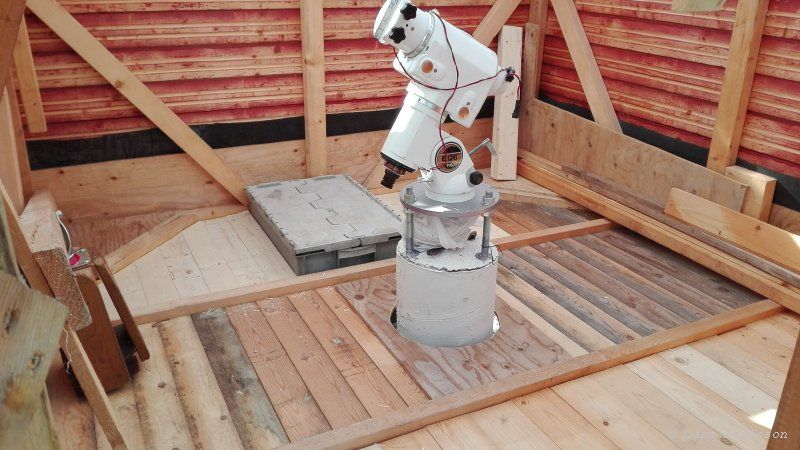 Here how it looks when the floor is almost finished. The grey box behind will be a storage for the battery and computer. I will lower it later in level with the floor, just have to figure out where the optimum place is. On the right side under floor is the counterweight and motor to the roof and on the left side there is not much free space from the rock below.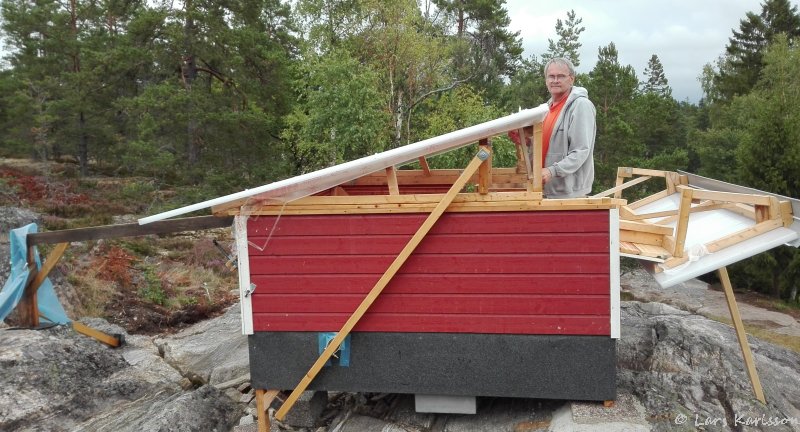 Here you can see the proportion of the observatory, I'm 1.8 meters tall. I will not be in here when operate it, everything will be remote controlled from the house below.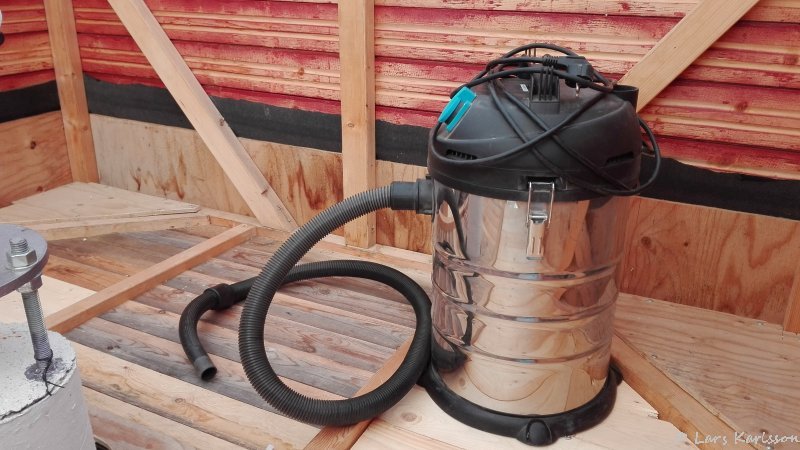 No, I don't have a visit of R2D2. Now it's time to clean up in the observatory before I start to use it. I don't want to have a lot of dust on the optics.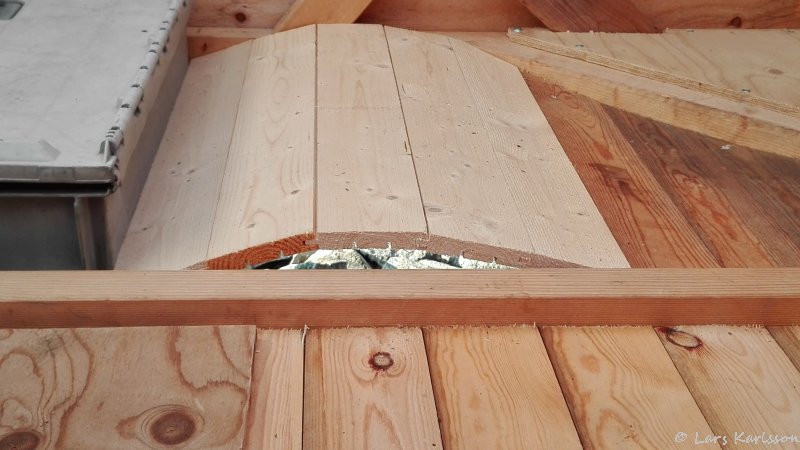 My friend who is a carpenter told me that wood is a living material. Now I understood what he mean.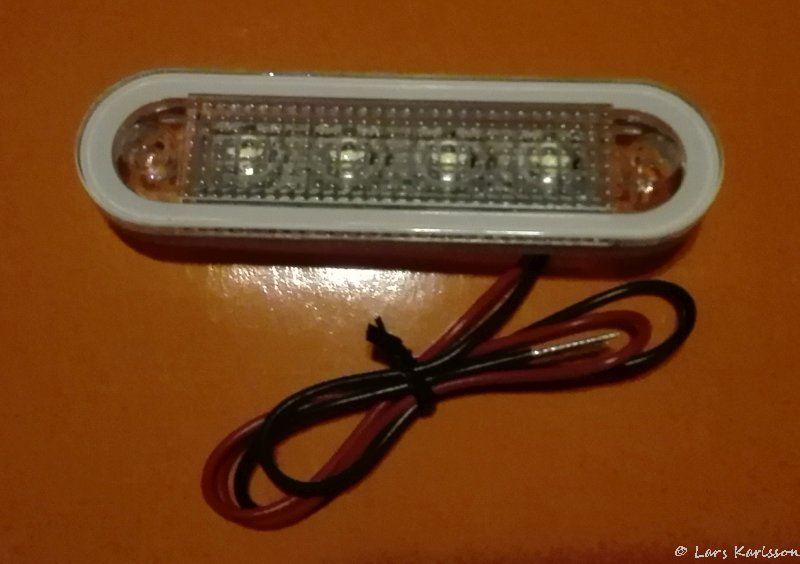 Interior light, 12 volt marine LED lamp, wonderful, now I can see what I'm doing inside the observatory in the night.