Project:
Small practical knobs and brackets
---
Contents:
Note:
I take no responsibility or liability for what are written here, you use the information on your own risk!
---
6: Battery bracket: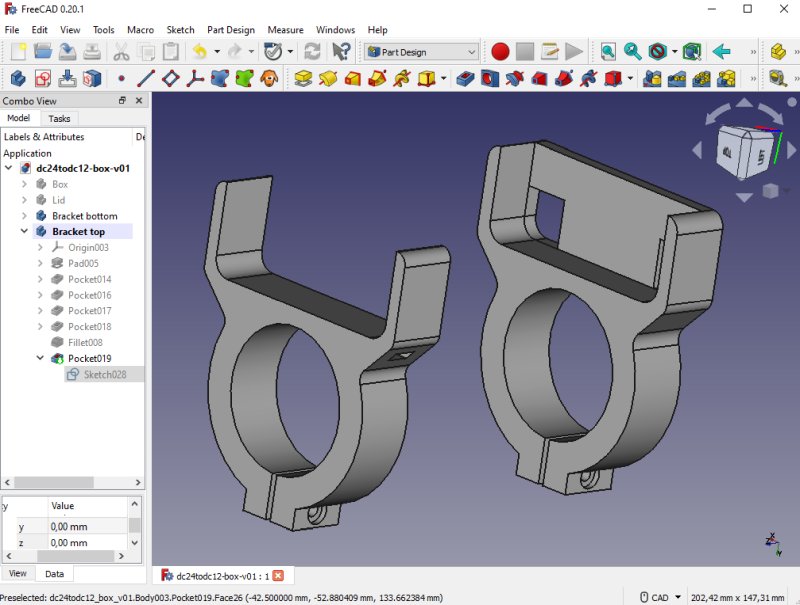 My idea is to clamp the battery to one of the legs to the mount. These two bracket hold in place, it also add a extra weight to the mount which is good for the stability.
---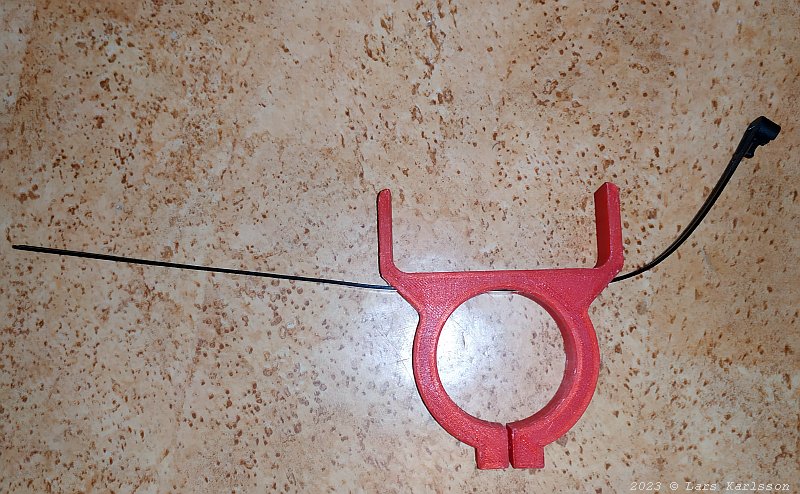 The top bracket has a rectangular hole where a stripe can be inserted.
---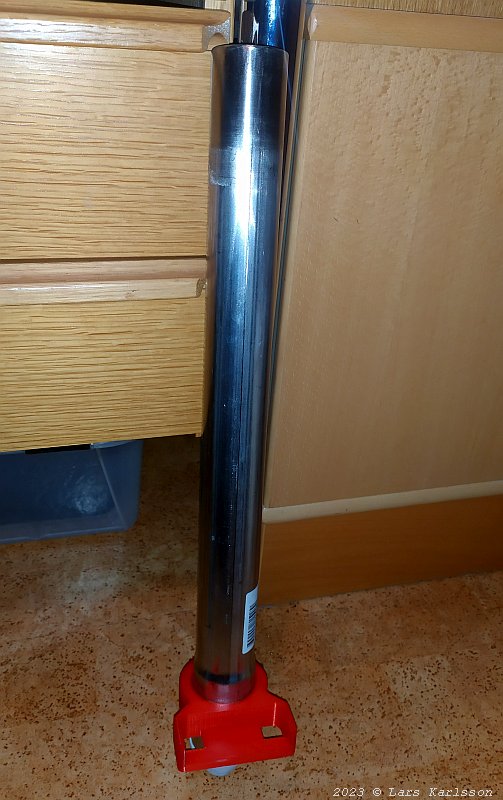 Bottom bracket installed on one of the mount's legs.
---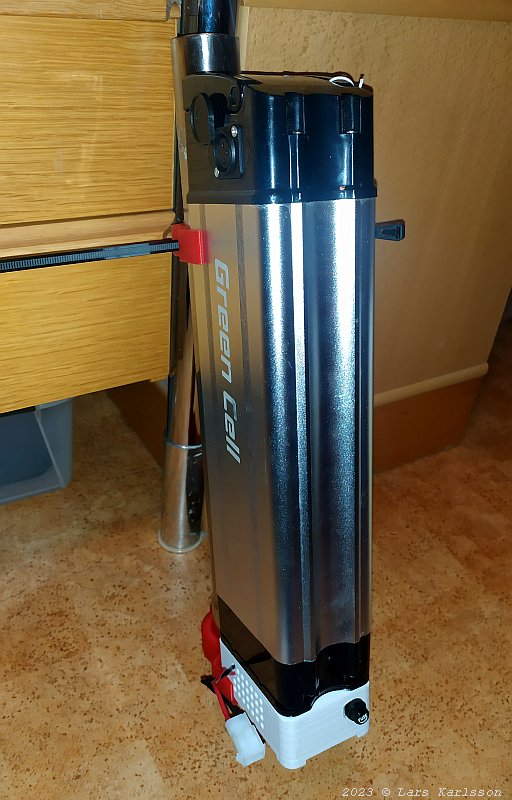 The battery installed on the leg with its brackets. Good, now I don't have to have the battery on the ground.
---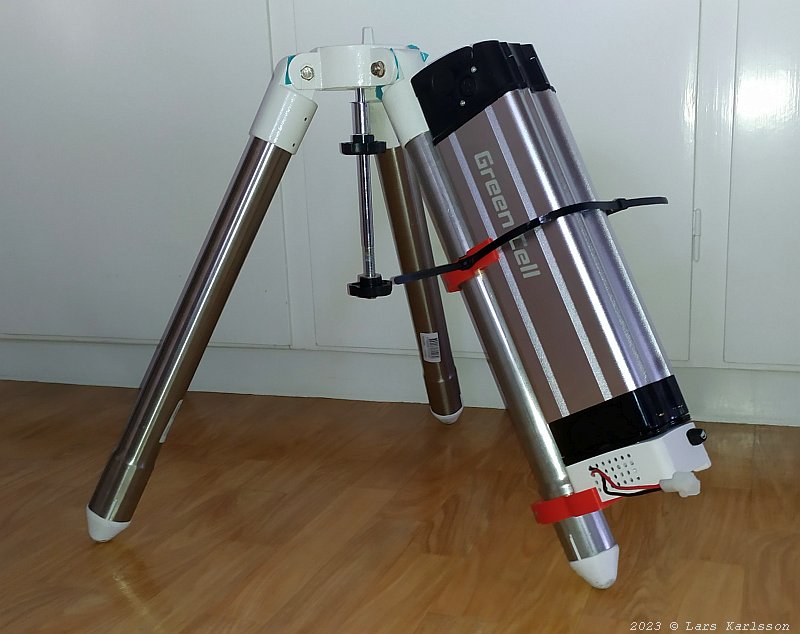 This is great, fits perfect in the bracket and it can't fall down in the ground. Easy to remove from the brackets too. Even more fantastic when I know this 3 kg battery replace a 20 kg car lead battery. The tripod is to the HEQ5 mount and it's shorted, its a low rider !
---