My astronomy project:
Star Adventurer, new tripod modification
---
Content:
Note:
I take no responsibility or liability for what are written here, you use the information on your own risk!
---
1: Used Manfrotto 144 tripod
When I use my Star Adventurer mount I use a very steady tripod to it. But this tripod is very long even when folded and I can't brought it when travel by flight. I have an alternative with very light setup but that one only works to wide angle lenses.
Now I bought an used tripod and that will be my project. To make it compact and light.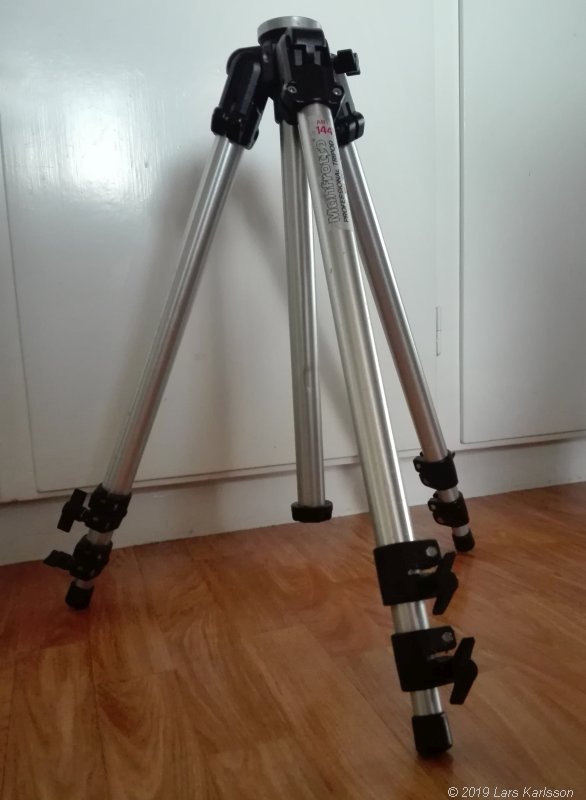 It's a Manfrotto Italy made tripod, model 144. I think it's very old, but it's very stable, exactly what I need. It has a bolt of 5/8" which make it more stable when I can direct connect to the Star Adventurer which has a 5/8" thread. The weight of it is about 2.4 kg.
There are spare parts to find even today:
I don't know what camera weight it's rated for, but must be more then 10 kg.
---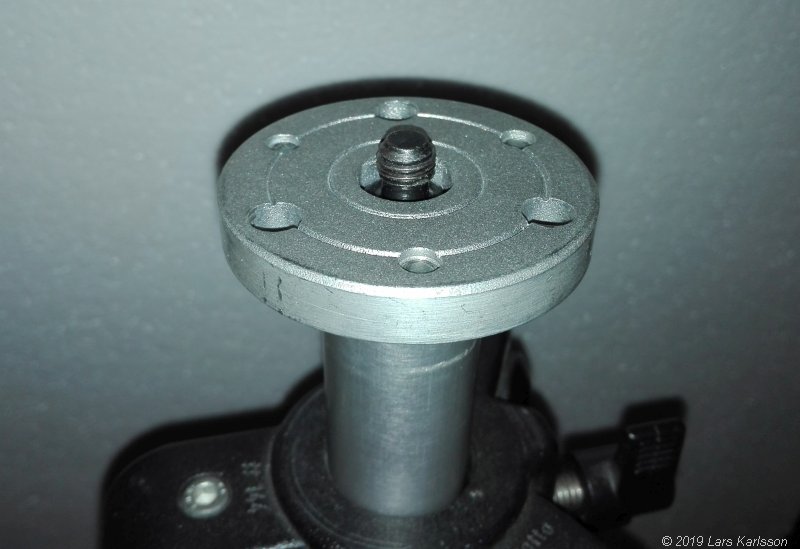 The big 5/8" threaded bolt.
---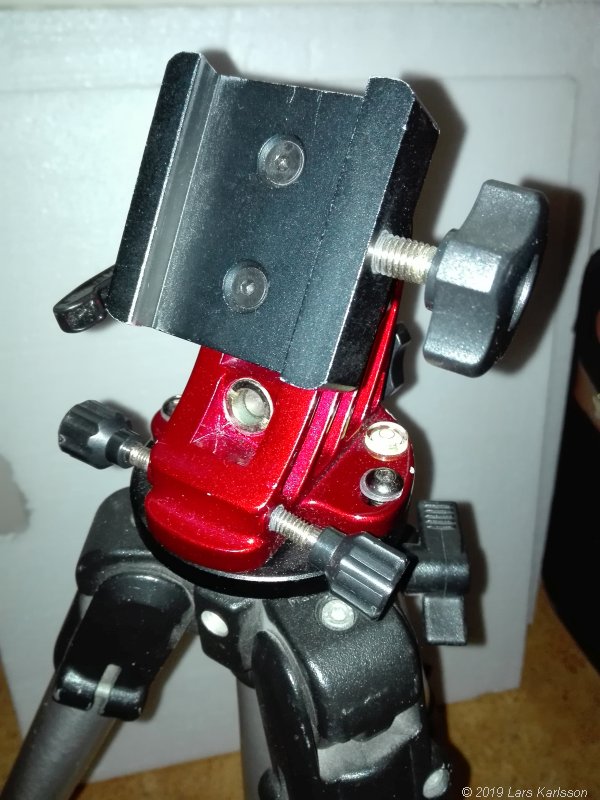 The Stat Adventurer fits perfect on top of the Manfrotto tripod. Even if my earlier tripod was very stable this one is not far from that and it's much smaller.
---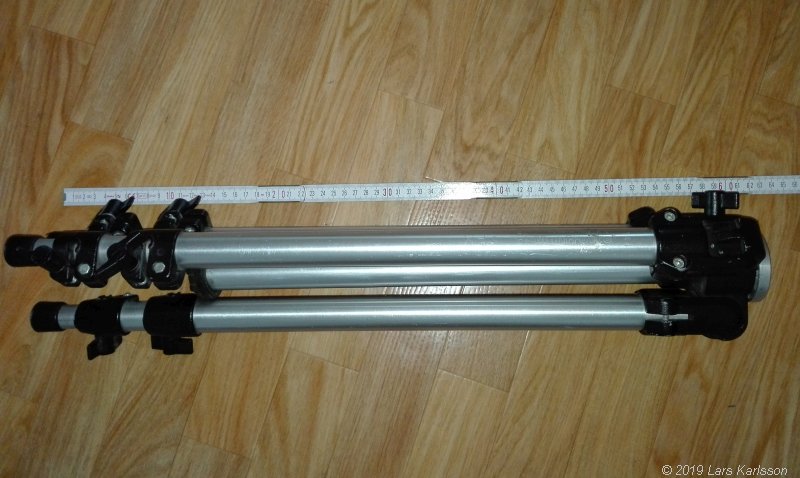 I want this tripod to fit into my luggage when travel. A normal size inside a luggage is 0.5 meter. This tripod is 0.6 meter long when folded, have to do something about it.
---