My travel in Europe:
By train in Southern Germany, 2023
---
Content:
---
Day 1, Karlsruhe:
In the beginning of May we leave Stockholm for a flight to Karlsruhe where our train trip in Southern Germany will start. We have just read the Germany decided to continue with these one month train ticket. We thought it was best to buy them at some train station down in Germany. We have no return flight ticket because we don't now how long we will stay, but we plan for three or four weeks.
---
Overview of our first day in Karlsruhe region:
We only did a short travel by bus from the airport to Rastatt where we change to a train to Karlsruhe.
---
Karlsruhe, Baden Baden: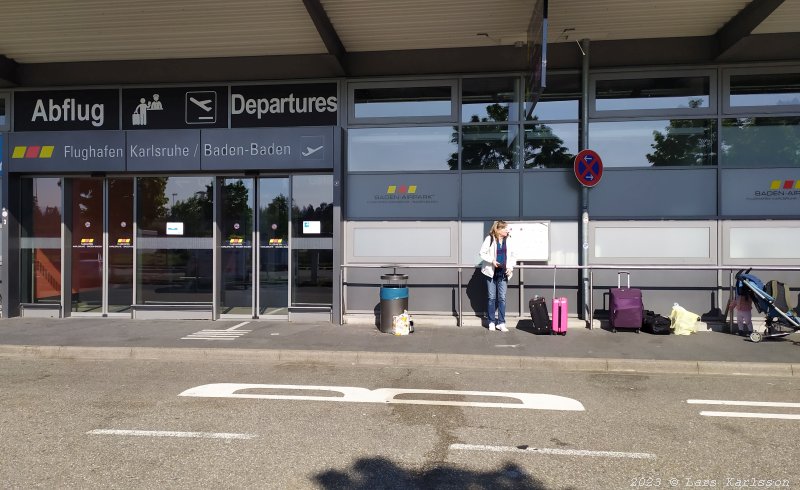 We started early in the morning and arrived at Karlsruhe airport already 11 pm. The airport is placed at Baden Baden 30 km away from Karlsruhe city center. We got a great weather with sunshine and not so cold as the weather forecast has told us. Now we had to figure out how to come to Karlsruhe city center where we have booked a room. After 20 minutes we had figured out which bus to take to Rastatt where we can change to train. We tried to buy a bus ticket in an automat, but later we found it was possible to pay by cash on the bus.
---
Rastatt: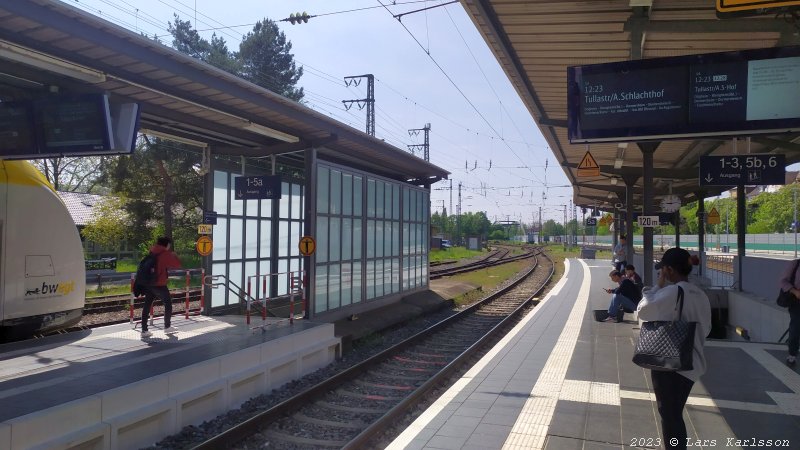 Now we want to buy the one month ticket at the Deutsche Bahn's office. We waited 1 hour and 15 minutes until we could get an answer how to buy this ticket. We have read at the DB's homepage but didn't understand how to do that. It's not an ordinary ticket as it was last year, you have to make a deal and then it will charge you 49 Euro each mount, but after it's ordered you can cancel it and only get one month as we want.
---
Karlsruhe: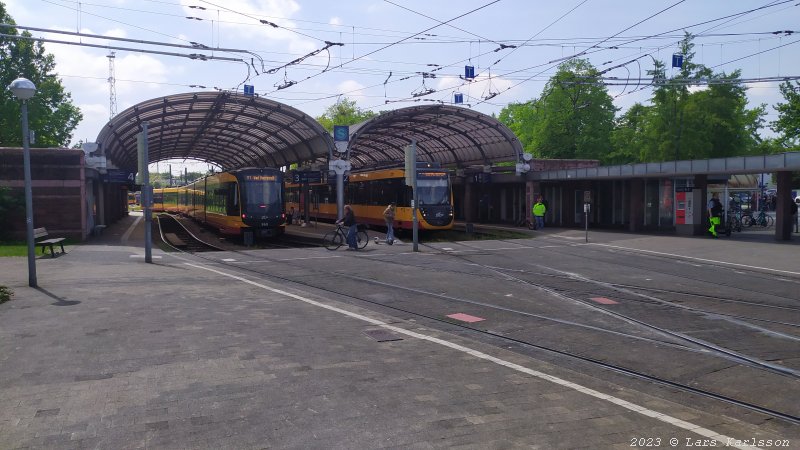 After we jumped off the train we walked in Northern direction to the city center of Karlsruhe where we have booked a room for the night. Pass by a tram station and then a big green park.
---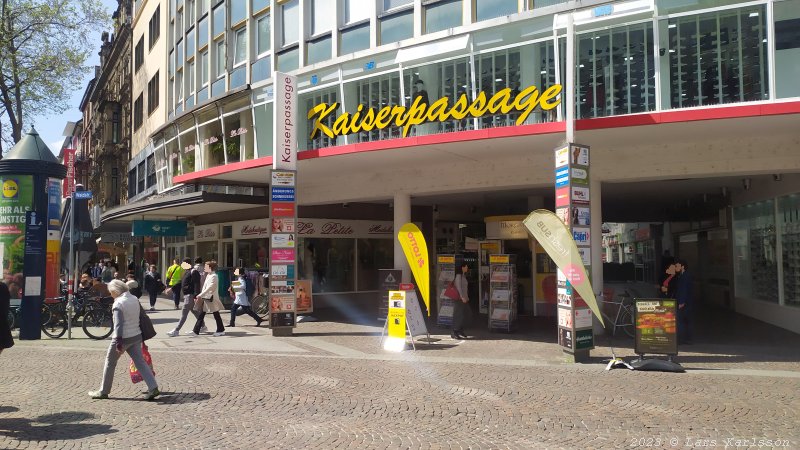 After about ten minutes we have arrived at the city center. Our room is located in the alley to the right. Perfect for us, close to the restaurants and the castle that we want to have a closer look at.
---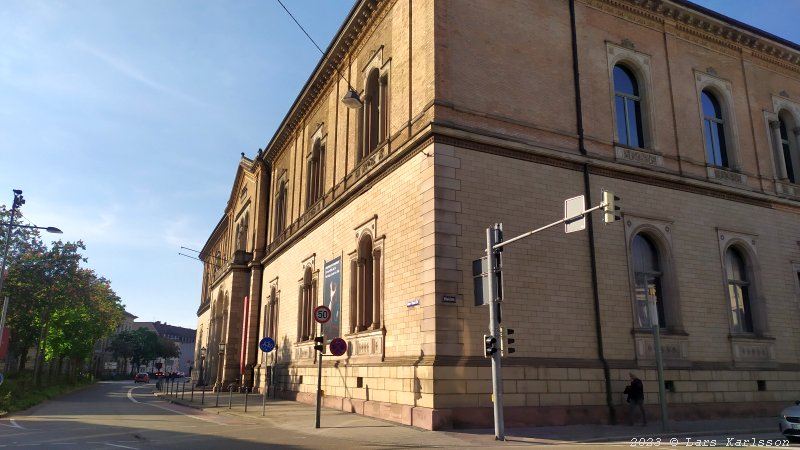 When we had left our luggage at the room we can walk more freely and took the direction to the castle.
---
Karlsruhe Palace's garden: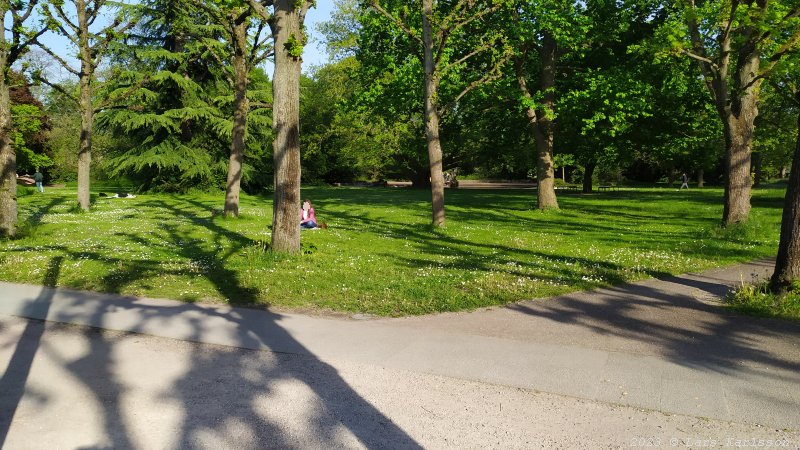 It wasn't more than 300 meters to walk from our living to the garden at the castle. At some places we see a lot of people, most young ones, there are universities here.
---
The Karlsruhe Palace was built 1715 for Charles III William.
---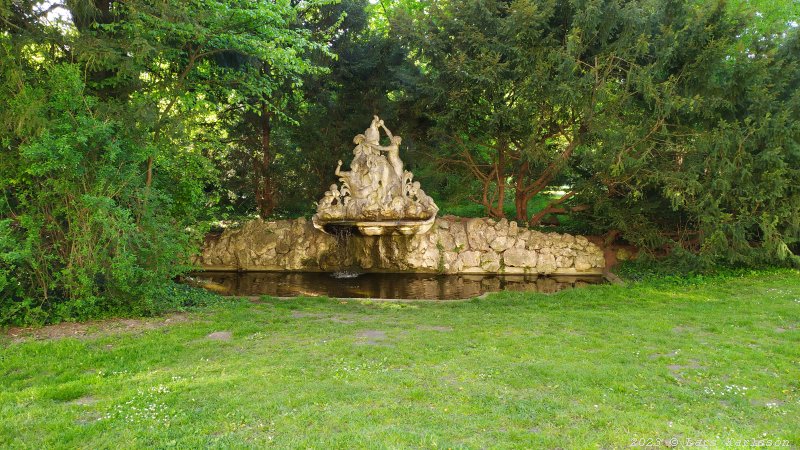 The park around the palace is really big, here a fountain.
---
---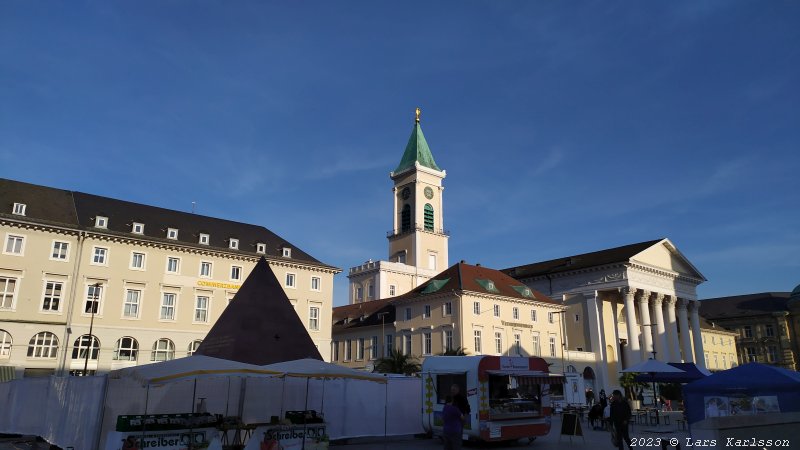 After the Palace we walked back to city center, here is the big Markplatz. The tower belong to the Stadtkirche of Karlsruhe. What the pyramid do on this square we couldn't figure out. We couldn't get close to it because of all work that was done here.
---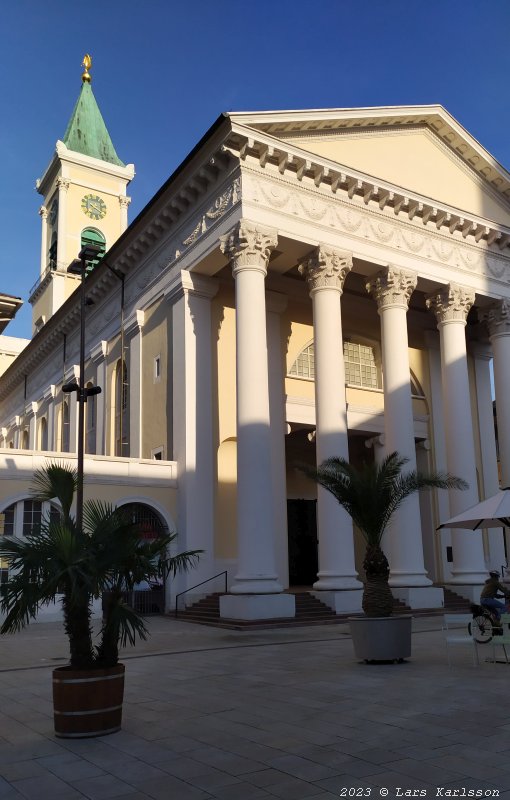 Beautiful pillars at the church end.
---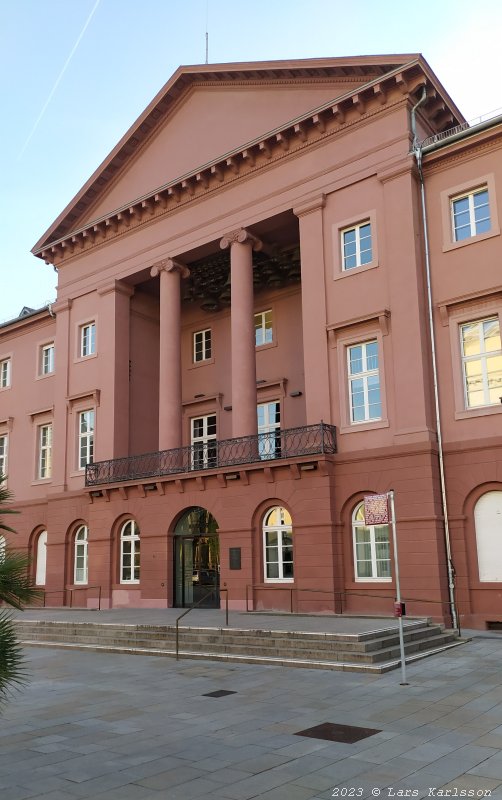 Rathaus at the Markplatz.
---
Ludwigsbrunnen: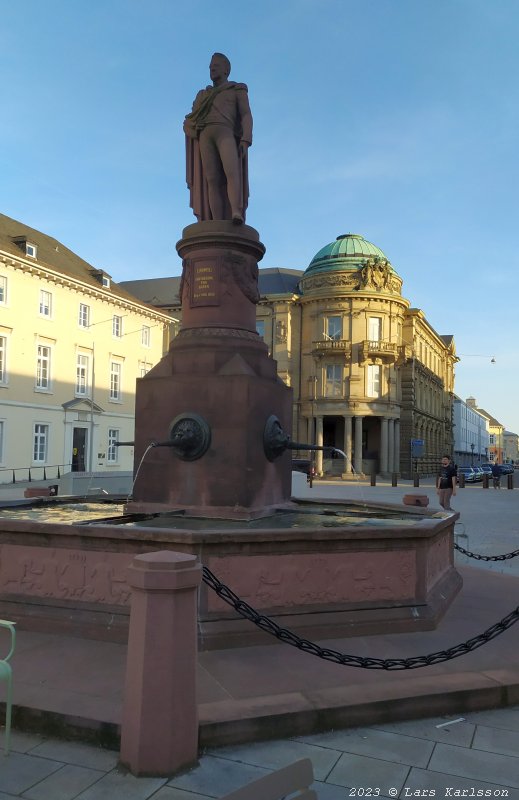 On the square is this statue also, Ludwig and it's a well.
---
Europlatz: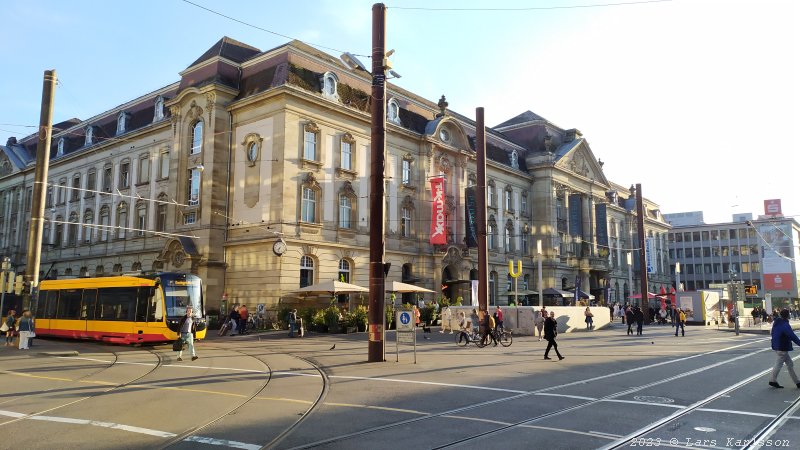 We walk along the main street to find a store where we can buy some food for breakfast. We have a kitchen at our stay. In this building the map say that it's a Lidl store. We found it after some search, in the basement on the backside.
---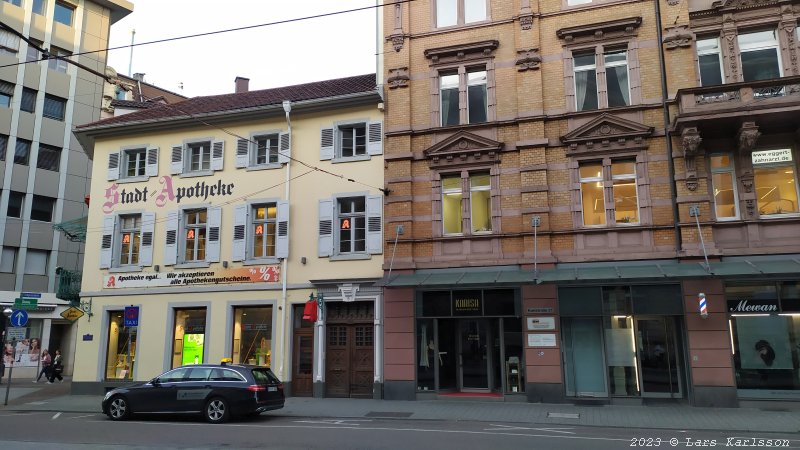 Along the streets there are a lot of beautiful buildings to look at.
---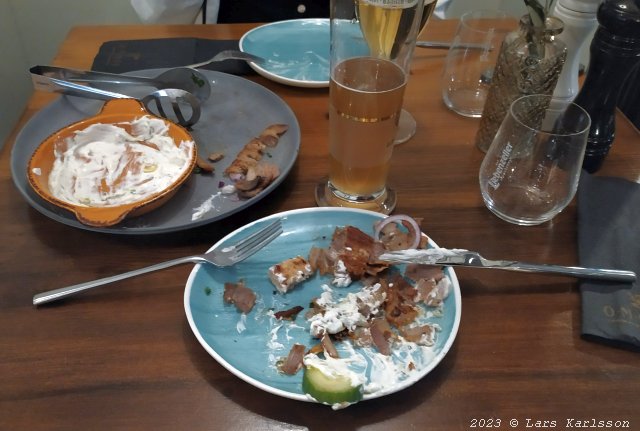 Around the corner to our stay there was a Greek restaurant, we ordered a gyro with lot of Tzatziki, delicious !