Chrysler Crossfire:
Hood lift support
---
Useful information about Chrysler Crossfire and how to repair it
This is a collection of what I have found and what I have done on my Crossfire.
Note:
You use this information on your own risk! Don't blame me if something goes wrong.
---
Hood lift support: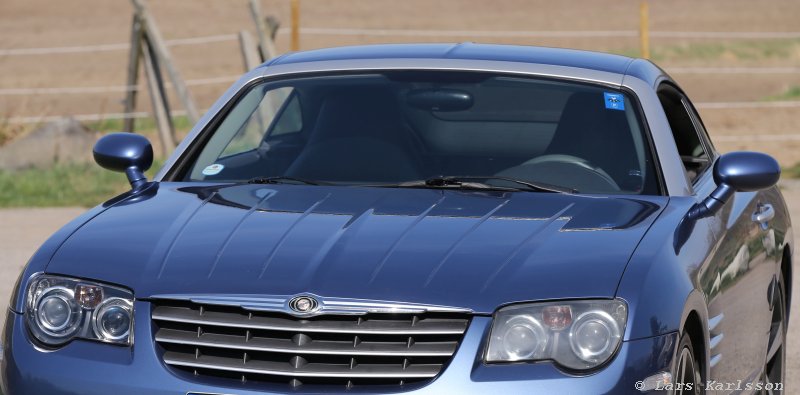 As usual when you plan to use the car you find something new to repair. This time it was the gas damper to the hood lift support that had broken down during the winter.
In Europe where I live it could be difficult to find spare parts to Chrysler Crossfire. After I have read a lot of information on the internet I understood that even this gas damper are used on the Mercedes SLK (R170), it was not so obvious because the hood and bodies look so different on these two cars.
When knowing this it was much easer to find suppliers of this spare part and at much lower cost, from 20 to 80 Euro. But don't order anything until I have tested that it really fits.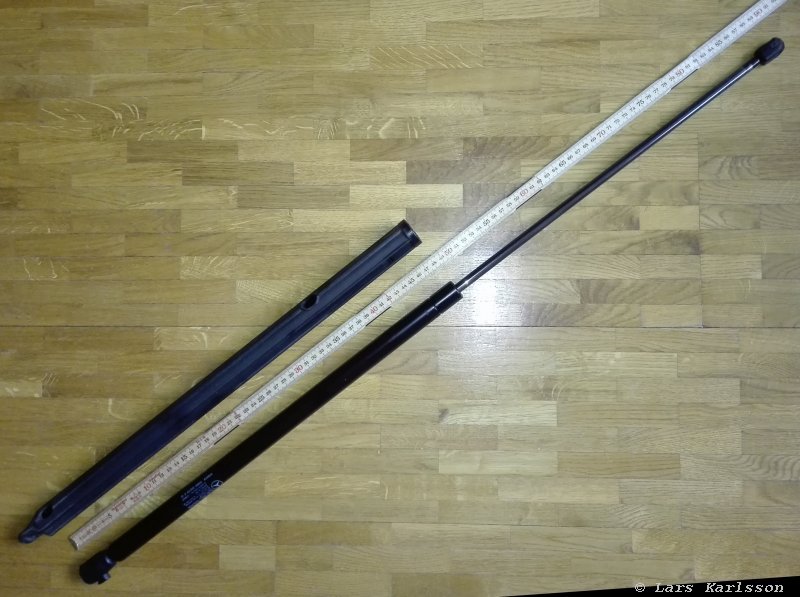 Here how it looks, the gas damper is mounted inside a plastic tube, normally you only replace the gas damper, be carefully to not destroy the plastic tube.
Here is a video how to dismantle the above parts: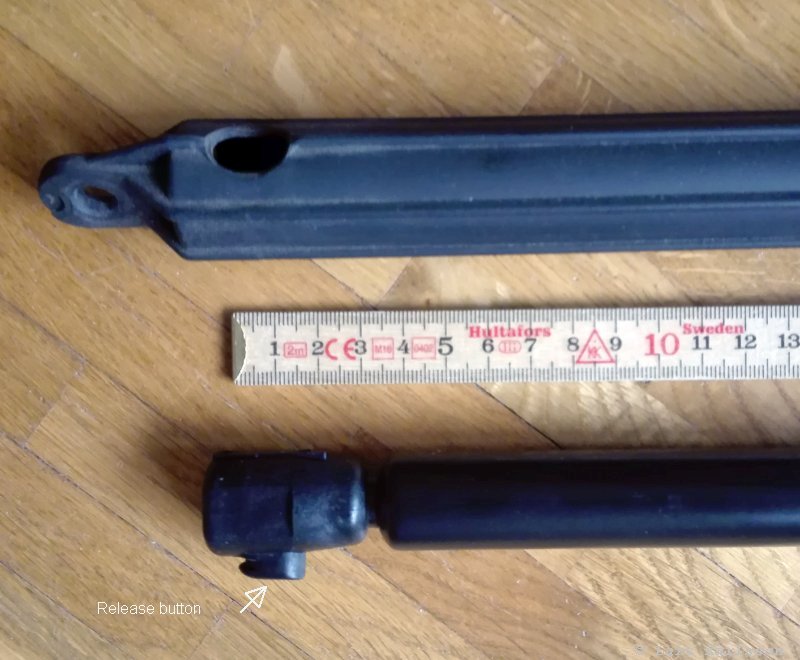 This is the upper end. You see the release button, this release button you must also keep and mount on your new gas damper. Be gently, it's plastic and easy to breake.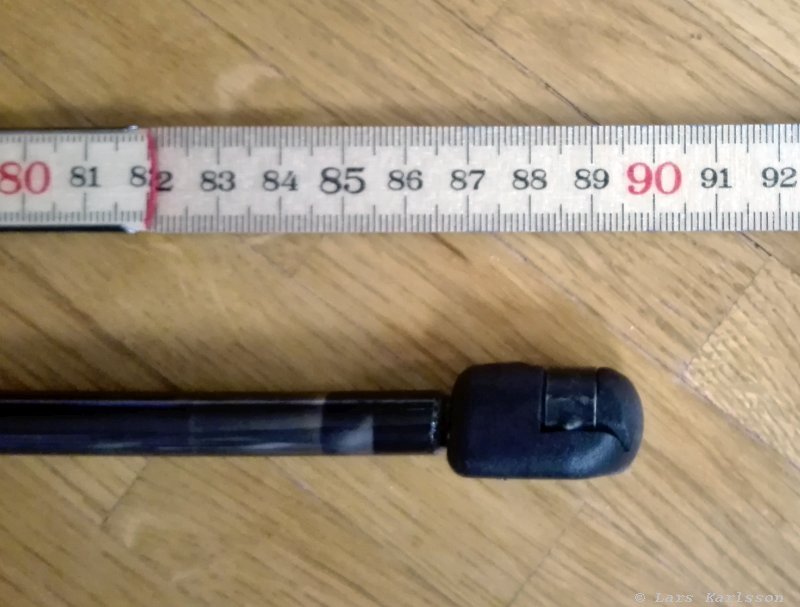 This is the lower end, a ball joint hold it to the chassis of the car. Bent gently to release it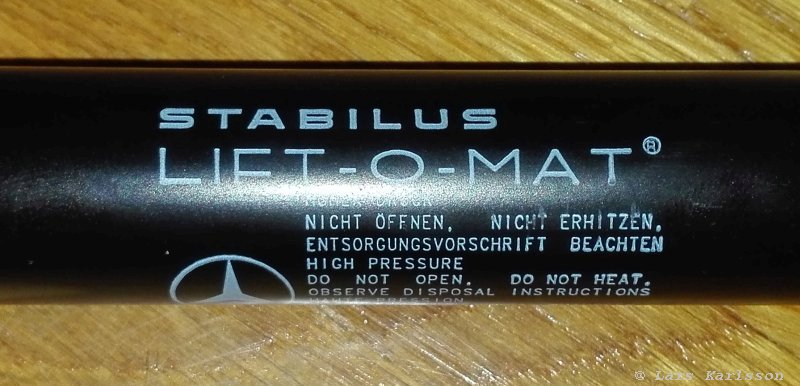 Text info on the gas damper.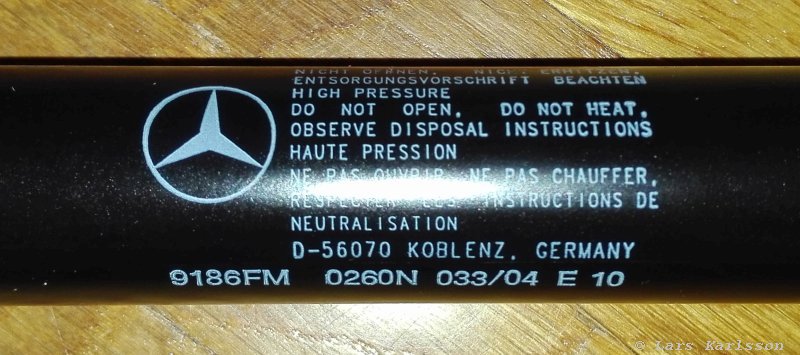 Text info on the gas damper, what I know it has the force of 260 Nm (Newton meter).
I will be back when I have replaced it and let you know if the Mercedes SLK gas damper fits correctly.
---