Chrysler Crossfire
Windshield wiper arms

---

This is one information page of my collection of what I have repaired on my Crossfire.

Note:
You should not do any repair on your car if you don't have enough experience and knowledge! You use this information at your own risk! Don't blame me if something goes wrong.

---

Content:

Note:
Chrysler Crossfire and Mercedes SLK R170 share many parts. You use all this information at your own risk.

Note:
You have to work with the electric parts. Disconnect the battery, the negative terminal ! When disconnecting the battery the alarm and radio will be reset, be sure to have any codes that's needed!
---
1: Wiper arms, Grommet
Modern wiper consist of many parts. I miss some of the parts on my wiper arms.
---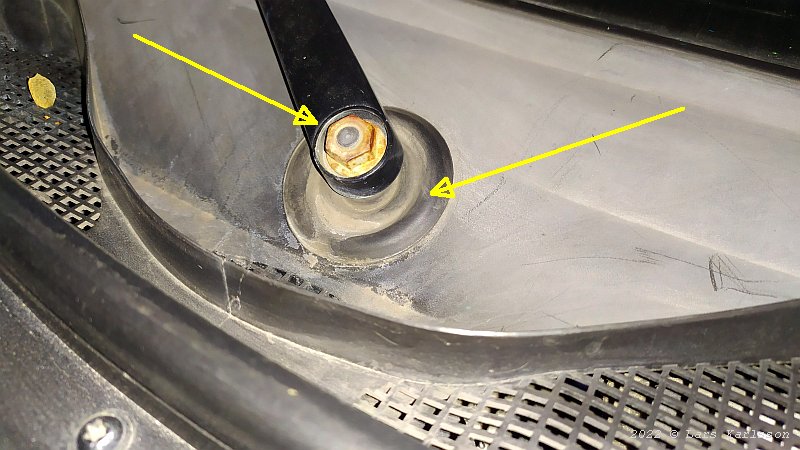 This is the right side, passenger side. The cap over the nut is missing. Under is the gasket, called grommet and has the article number: A170 824 00 98.
---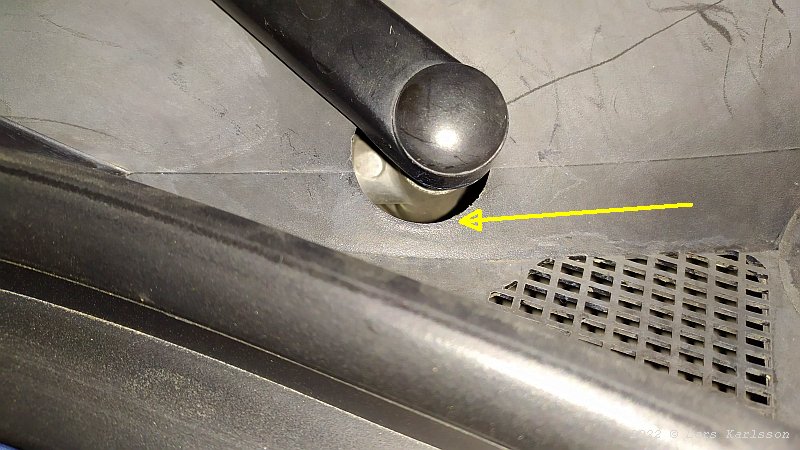 On the left side, driver side I have the cap. But shouldn't it be a grommet even on this side ? The hole has a diameter of 30 mm, here can a lot of dirt get into the ventilation system.
---