3D CAD drawing:
Shim for Canon EOS bayonet
---
Contents:
Note:
I take no responsibility or liability for what are written here, you use the information at your own risk!
---
1, Shim for Canon EOS bayonet:
Introduction:
I noticed when testing my Pentax medium format lens with an adapter to my Canon EOS 6D camera that I got elongates stars in one corner. It looks like the camera sensor is tilted. I examined the adapter and find the the leaf springs in the bayonet to relatively weak. The gap between the adapter and the camera house was 0.35 mm, now I try to 3D-print a shim of 0.2 mm thickness. That's the resolution of the 3D-printer.
---
Design of a 0.2 mm shim: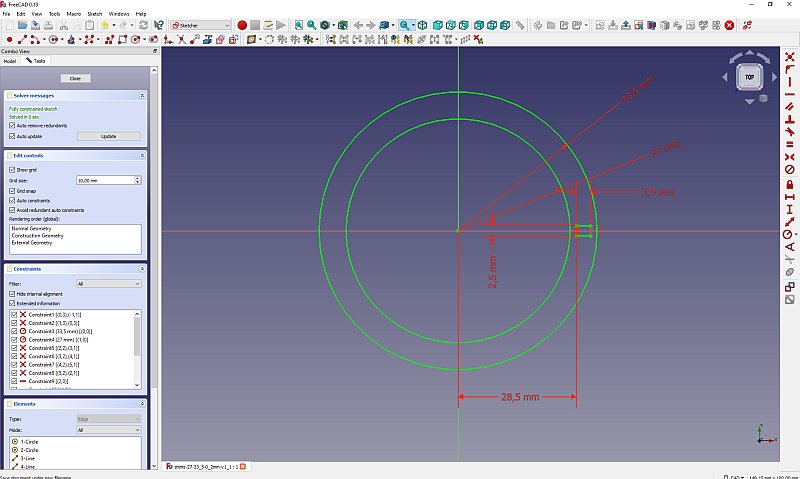 There is a need of a hole in the shim, this hole is for the bayonet lock mechanism.
---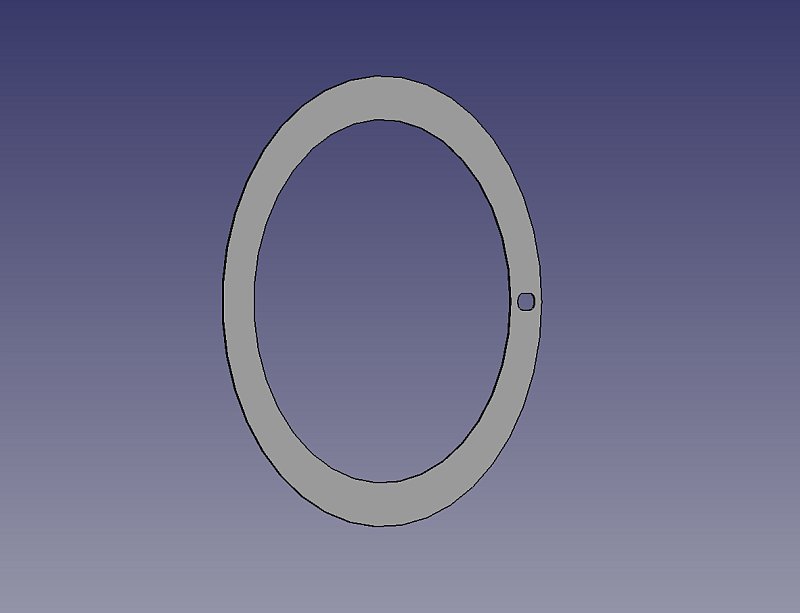 This was a quick design. Now waiting for the 3D-printer to be free.
---
I prepair the 3D-printing and setup the slicer. It refused to slice 0.2 mm thickness, I increased it to 0.25 mm and then it accepted it. I set the layer to precision to 0.06 mm thickness.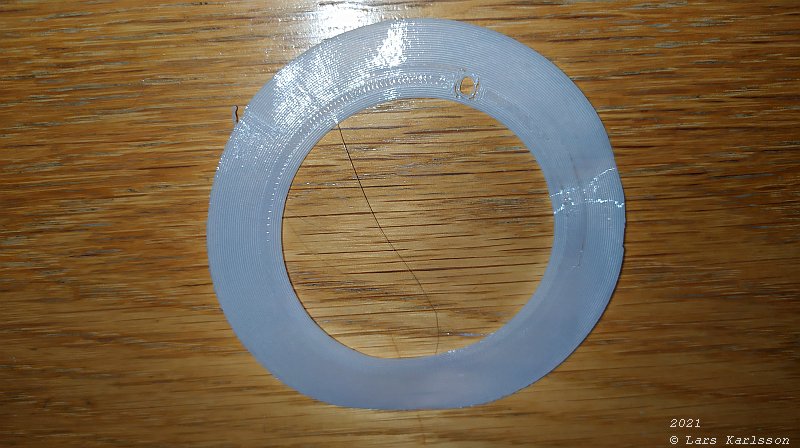 Direct out from the 3D-printer it look like this.
---
Removed the help brim and measure the thickness. I got it to 0.35 mm, too thick.
---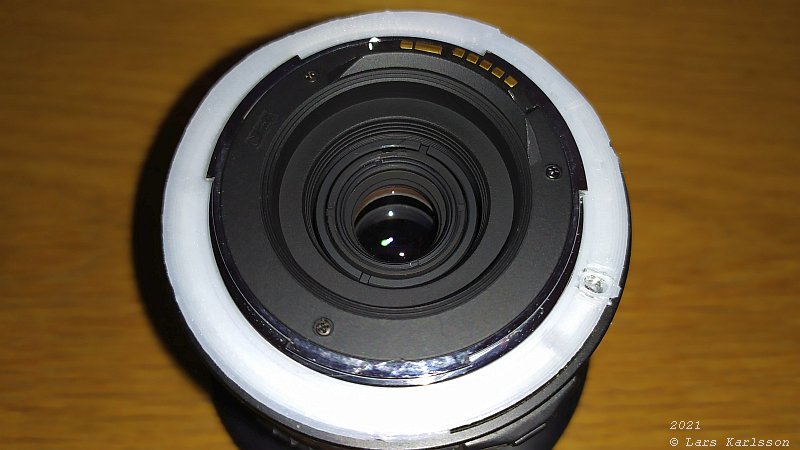 Test mounted the shim on a lens, the outer and inner diameter fits perfect. And the hole is in correct place.
---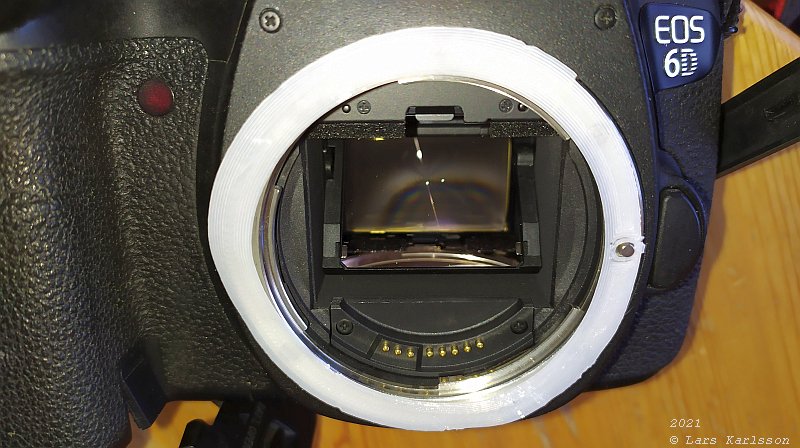 The shim mounted on the camera, the locking mechanism protrude through the hole as it should. But when I try to connect the lens to the camera with the shim between it was impossible because of the shim was too thick. I have to make a new shim with some other technique.
---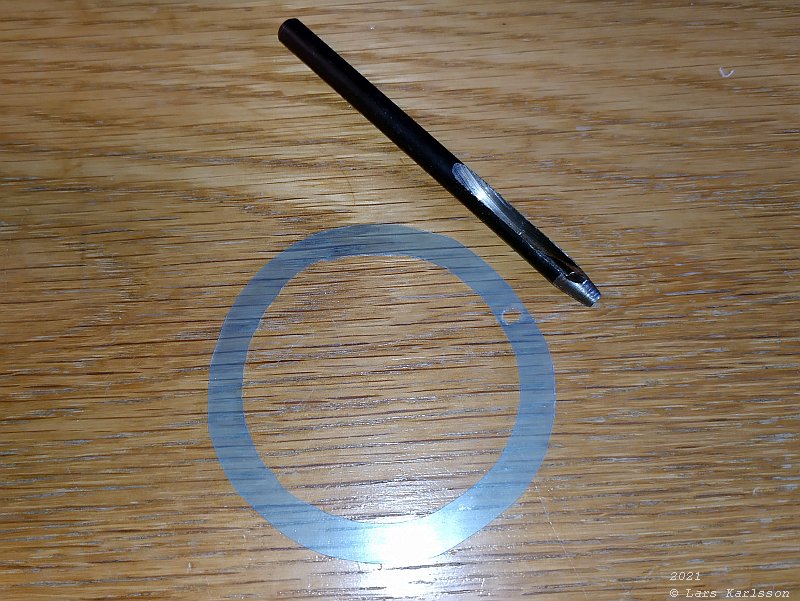 After some research in our "good to have things" boxes I found a plastic film of 0.2 mm thickness. Made a hole in it with a punch. Installed it between the camera and the adapter which was not so easy. With this shim the connection is more stable but not perfect. After a closer examine of the adapter system I also noticed the other adapter, the one between the lens and adapter also had a little play. This will not be perfect until I made my own adapter with filter box and maybe an off-axis outlet to the guide camera. Far in future.
More to read about my Pentax 645 medium format lens.
---