Observatories that I have visited:
Uppsala old observatory, Sweden
---
Content:
---
3: Other side observatories
There are more observatories in the Astronomy Park. We walk around in the park and looking at them.
Uppsala old Observatory was one of the old observatories from the article "Sweden's old observatories" that I translated not long ago: Sweden's old observatories.
---
Other side observatories:
There are two other small observatory buildings.
---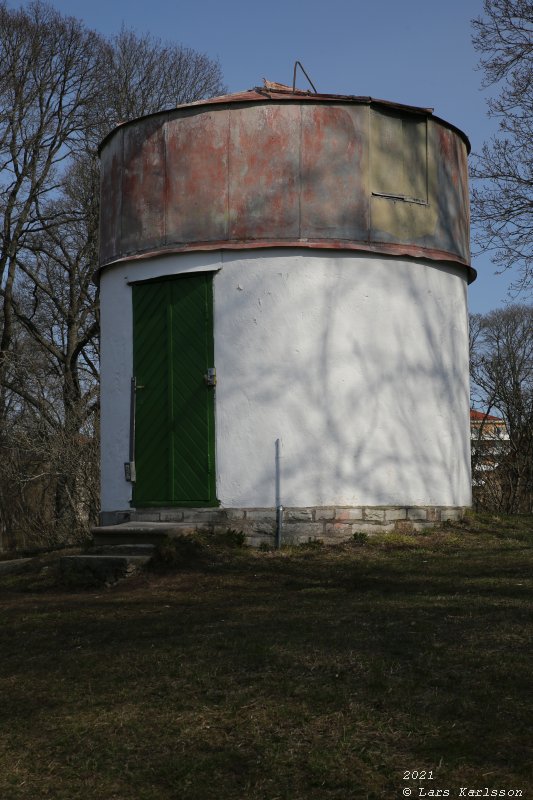 I read somewhere that all these observatories are empty today. But I also read that there is a Newton reflector in one of them.
---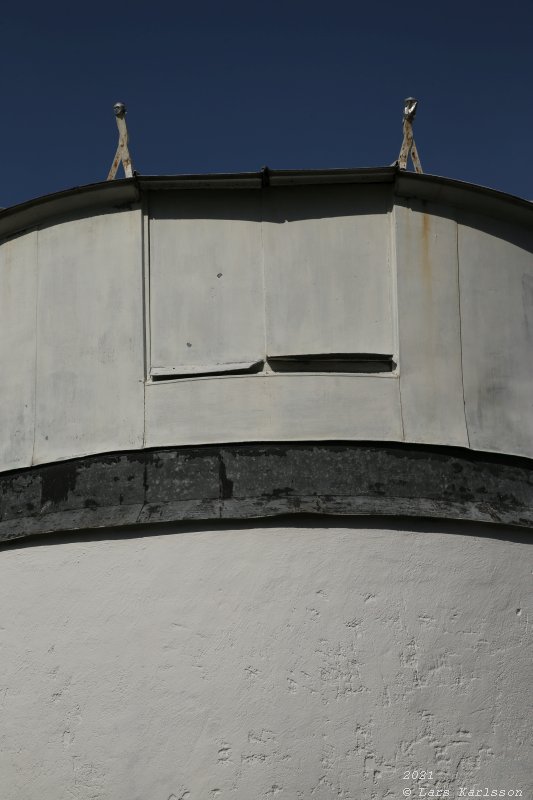 The hatch for the telescope where the observer look through with the telescope.
---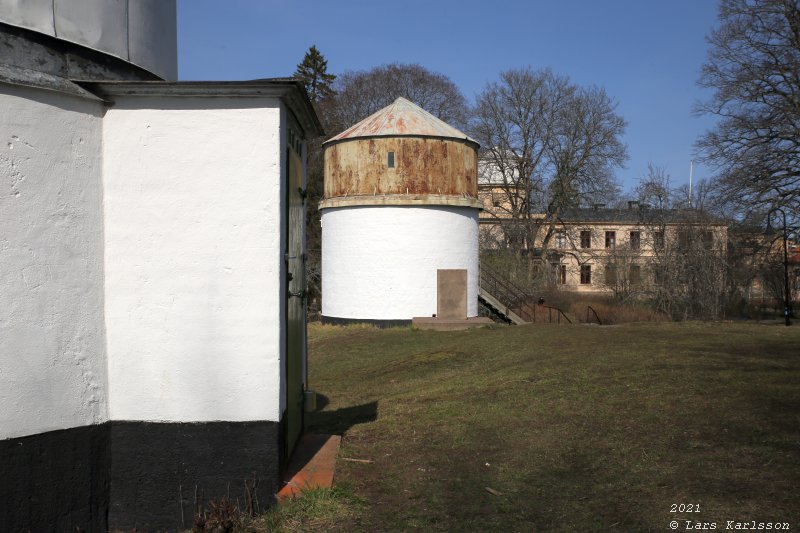 All these buildings are placed in a beautiful park. We could read at one sign that the flowers are planted in star constellation patterns.
---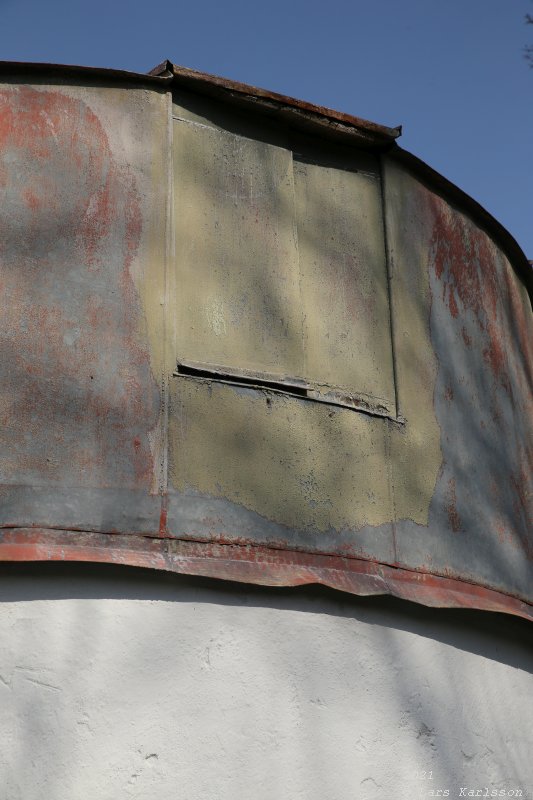 Another hatch for a telescope of some kind.
---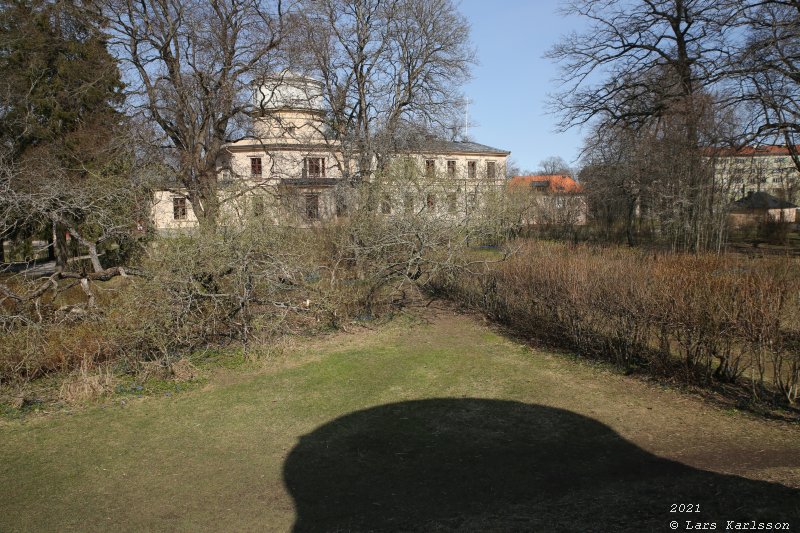 A view back to the main building from one of the small observatories with its shadow.