My astronomy project:
EQ2 mount
---
Content:
---
1: EQ2 mount
I have just got this EQ2 mount, it's very simple and I don't know for the moment what I can use it for. One idea is to have it as a mount to my lately ordered binocular, it's a 25x100mm and could not be handheld.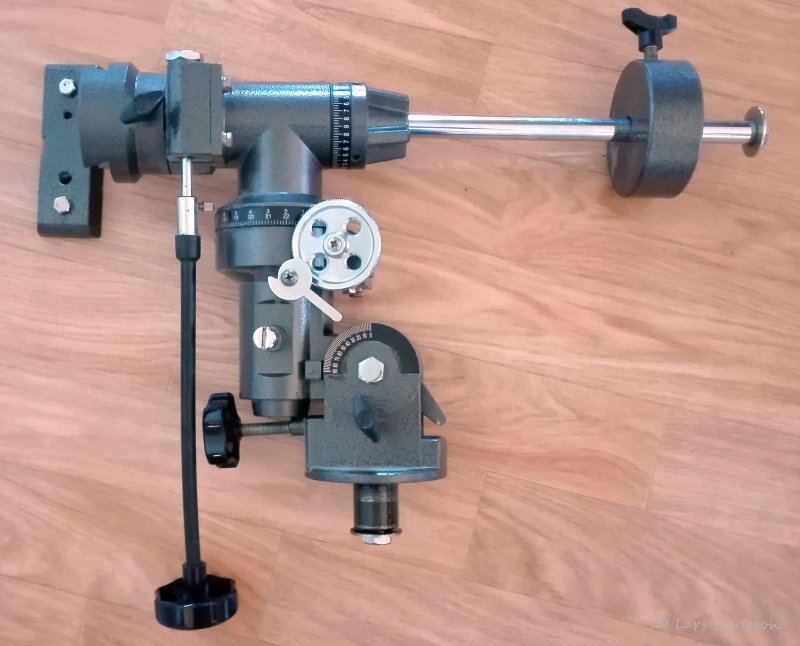 It has slow motion controls.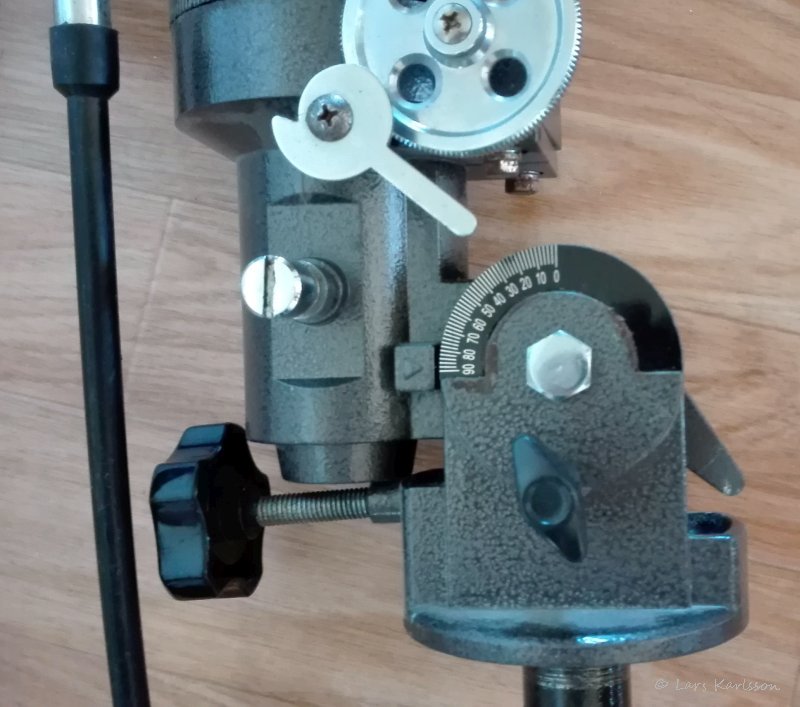 The altitude adjustment go all the way to 90 degrees. Good, because then I can use it as a Altitude-Azumutal mount.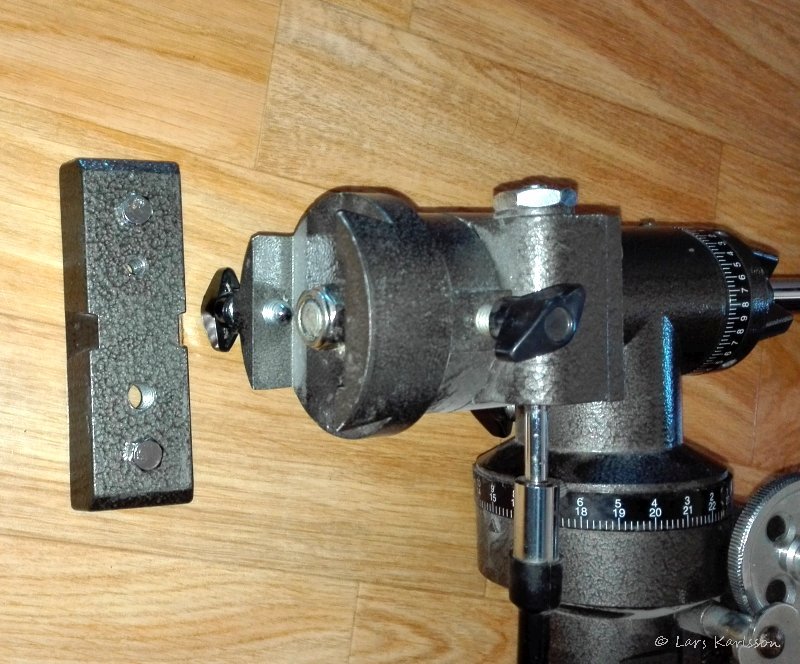 The mount plate looks like a standard Vixen tale, but has a smaller dimension. There is also a big center bolt that block.
If it's not strong enough to hold the 4.5 kilogram binocular I had bought I will find an another use of it.
Update:
I couldn't find any use of this mount and sold it, need the space, too much stuff here.
---