My astronomy project:
Stepper motor focus driver
---
Content:
Note:
I take no responsibility or liability for what are written here, you use the information on your own risk!
2, Tools for development:
I have now decided to start with the Ardufocus design. It will not be exact as on the homepage, some modifications.
When designing my own details it's not practical to start with a ready made circuit board. And during the time when developing the first parts it's better to have a lab board.
---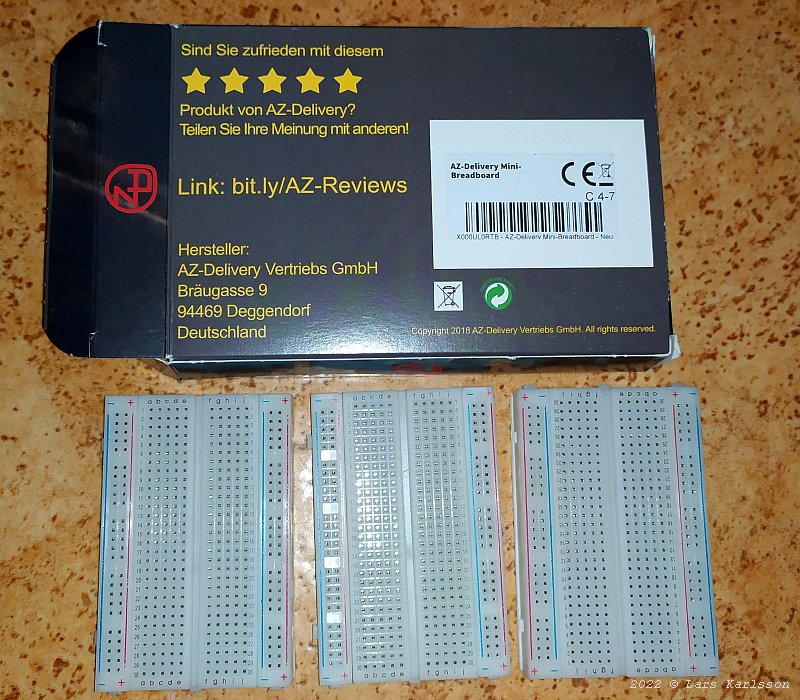 I found this package of three lab boards. I can mount both the processor and driver, maybe not on the same board. Then connecting them together without soldering.
---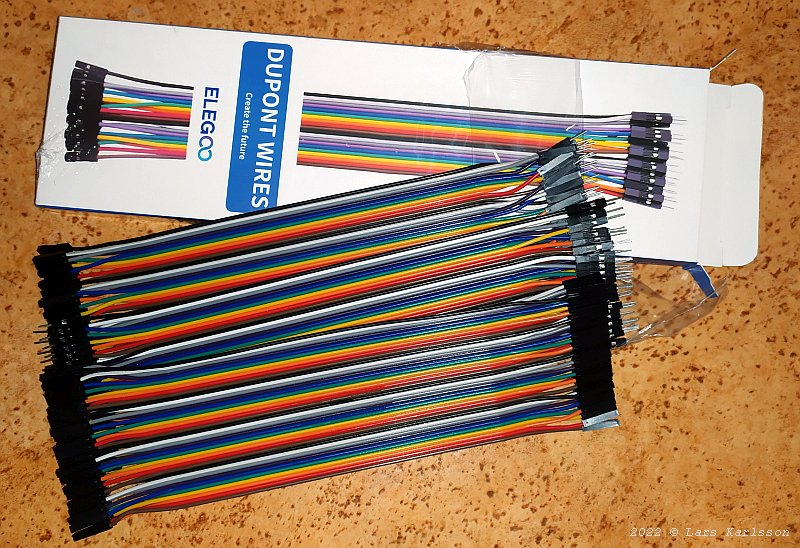 I also found these test cables, three different models. Male - male, male - female and female - female. The pins fit the lab board.
---
After when I got the development device working I can solder the component on these general circuit boards. This kit included 40 circuit boards, 20 pin lists and 2x10 connectors. Not bad, it will last many years for me and my projects.
This will be a good start, now I have to decide which electronic components I need and buy them. It was many years since I did something like this and it will be exciting.
---