My astronomy project:
Telescope Carriage
---
Rebuilding a telescope box to a carriage
The telescope is heavy to bring up and down the hill. I need some more practical, I have now mounted wheels on the box. On the telescope I also have added a guider telescope and a big 32 field flattener. Now the telescope doesn't fit the original box anymore, it's too long.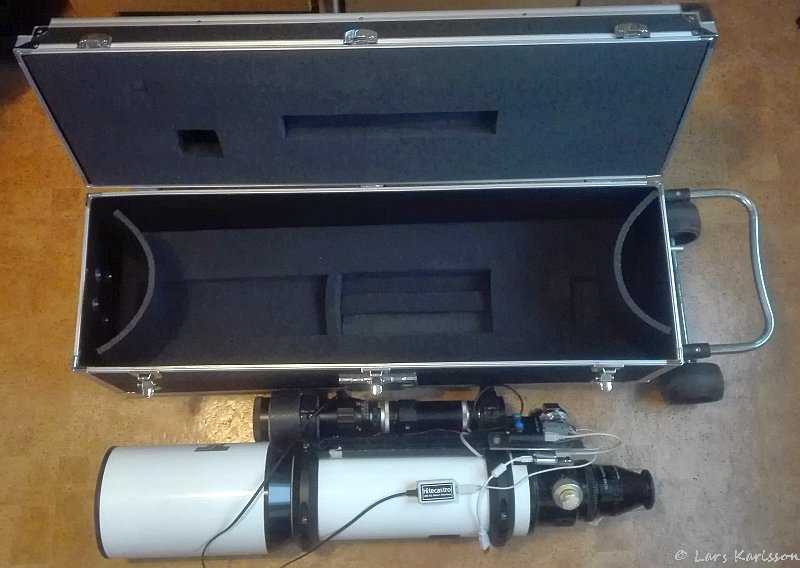 Here how it looks when I have removed the plastic filler inside the box, I can squeeze the telescope in the box. Maybe I had to remove the field flattener, then I save 60mm in length.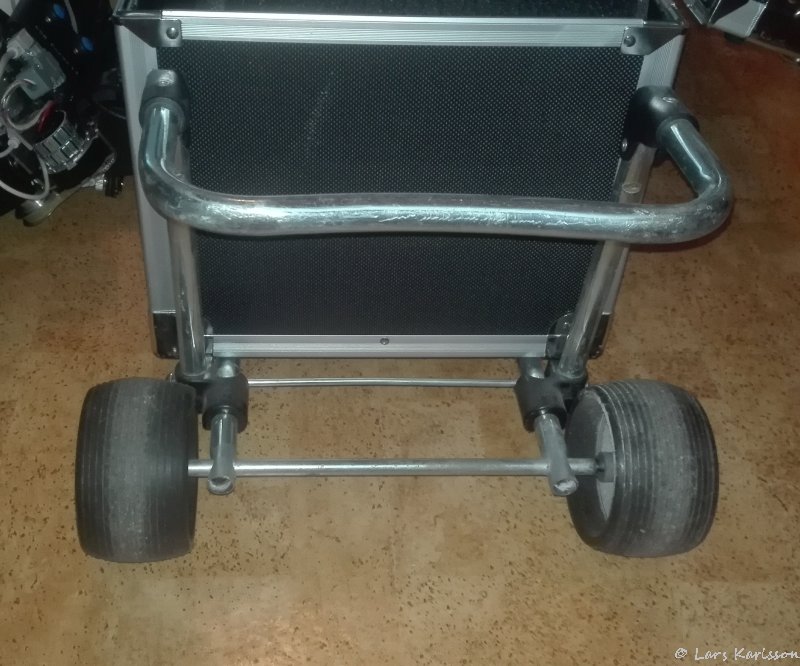 I already have mounted small wheels on the box and a handle.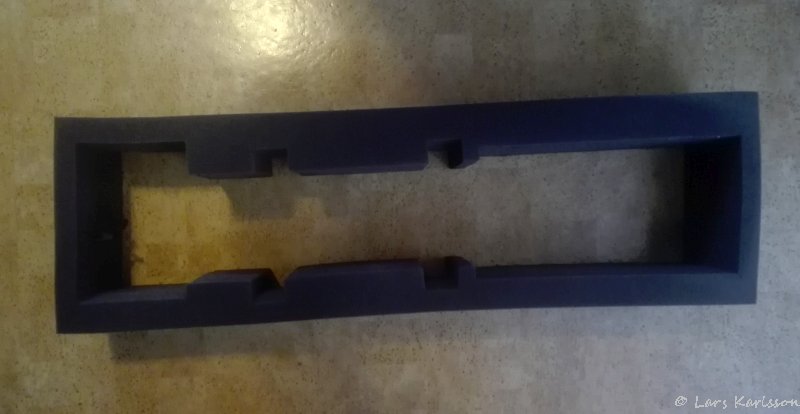 The old plastic filler and damper. It's too thick to hold telescope inside now with the new accessories.
---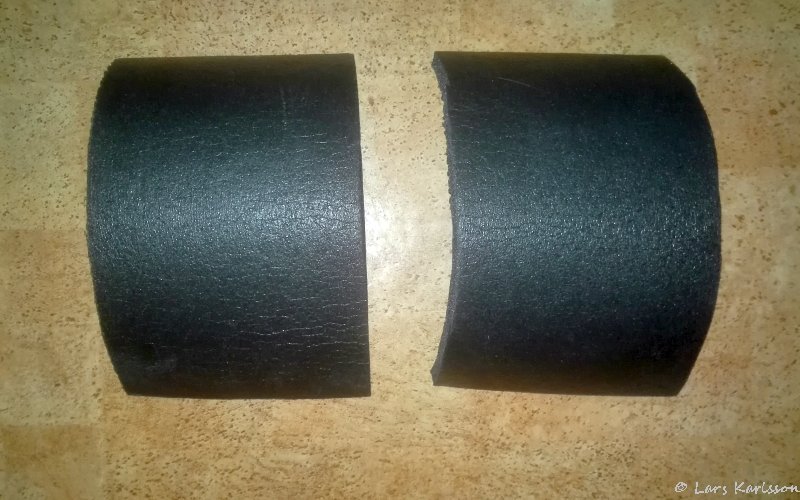 The new plastic filler, much thinner, it will not protect the telescope as good as it did earlier. But I will not transport it very far and not stress it with bumpy roads. Two pieces to the short sides, and two longer pieces to the longer sides.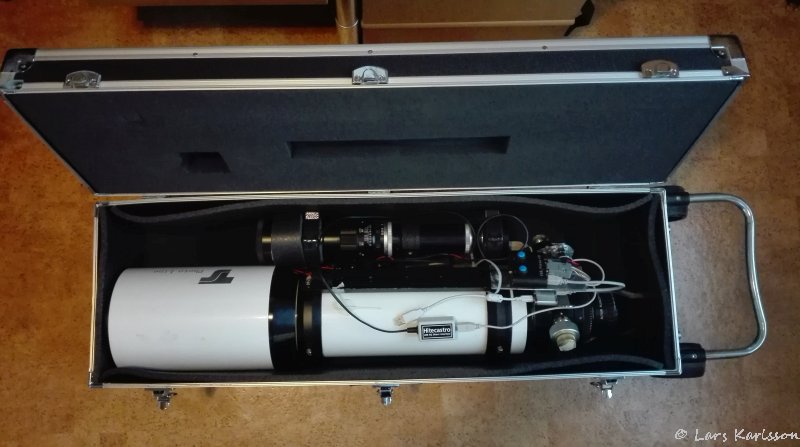 Every mm used in length, but now it holds both the telescope and the guide telescope. And I can also store a couple of accessories in the box. The box is today only 900 mm in length inside, if I increase it to 1000 mm it can hold the camera also.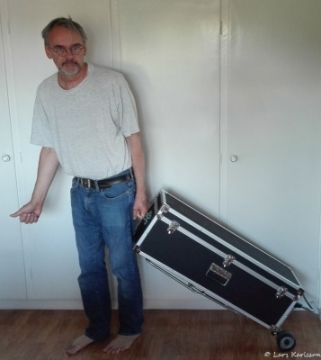 Very easy now to bring the telescope with you. It could be that the wheels are a bit small, I need to prepare the slope upwards the hill. To big wheels and it will not fit inside the car.
---