Tutorial:
Off axis auto guiding on comets
---
Content:
---
5: Overview of Astroserver Screen
Here is an overview of the screen with the software I have running under a comet tracking session.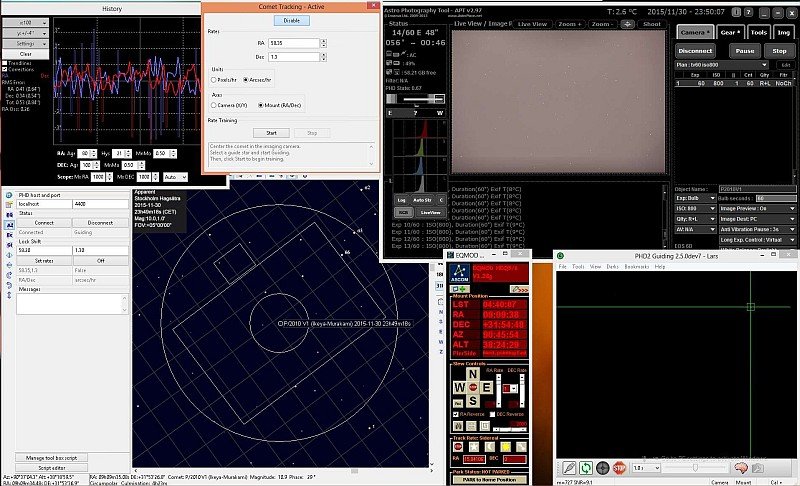 One very interesting aspect off this is, you can guide on very weak moving object that guide camera and main camera could not see. But you can see it afterwards after stacking all the sub images.
You can find more information on the PHD2 site how to use comet tracking:
http://openphdguiding.org/ man-dev/ Tools.htm#Comet Tracking
This is my first try to guide on a comet with this technique: Comet Catalina
Could it be easier and more handy?
---