My astronomy project:
Repair of Star Adventurer mount (and a look inside)
---
Content:
Note:
I take no responsibility or liability for what are written here, you use the information on your own risk!
---
2: Adjustment of worm gear and gearbox
After disassemble it I start looking after what cause the heavy backslash and if there are some parts that can be adjusted.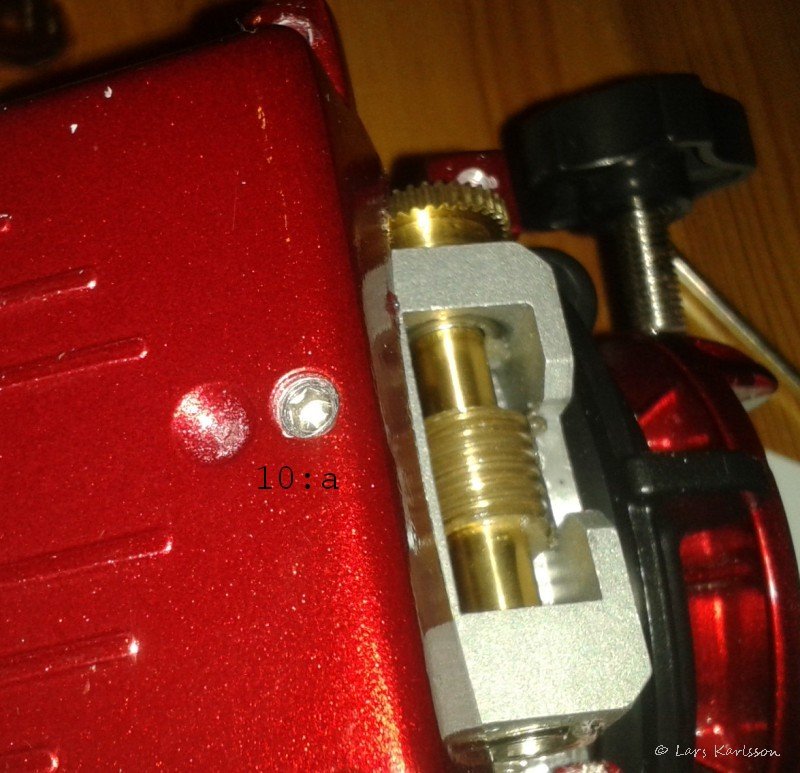 The adjust hex screw (10:a) for the alignment of worm gear. It was totally out of adjustment.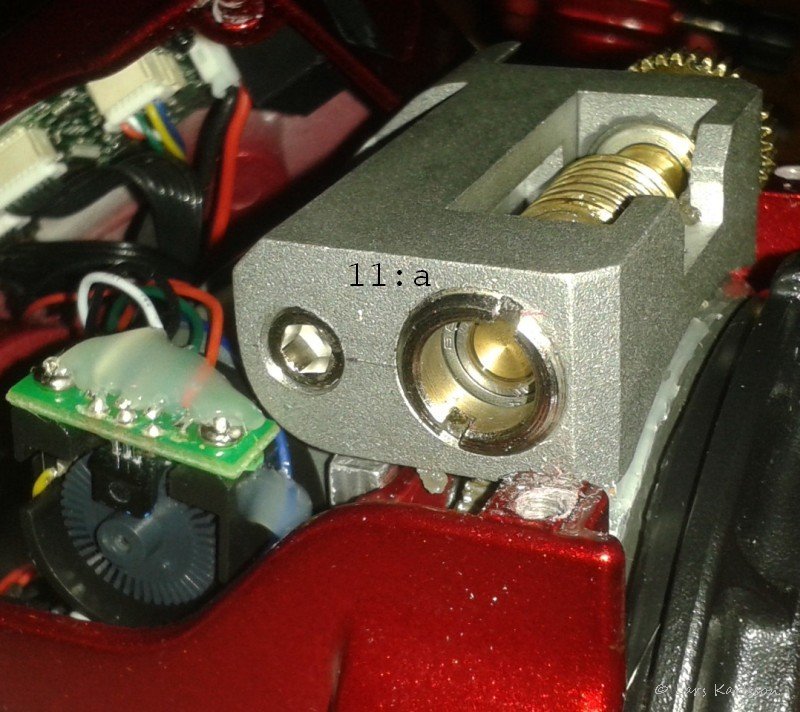 Here I found a second adjustment screw (11:a) for the worm gear. After adjusting this I reduced the backslash to almost nothing in the worm gear.
I found more backslash in the gearbox, and one of the gears was loose. It was possible to tighten the gear to the shaft. And with adjusting (12:a) the position of the motor the backslash was reduced, but not perfect. There is also one more screw to adjust, that one I couldn't reach, I will do it later.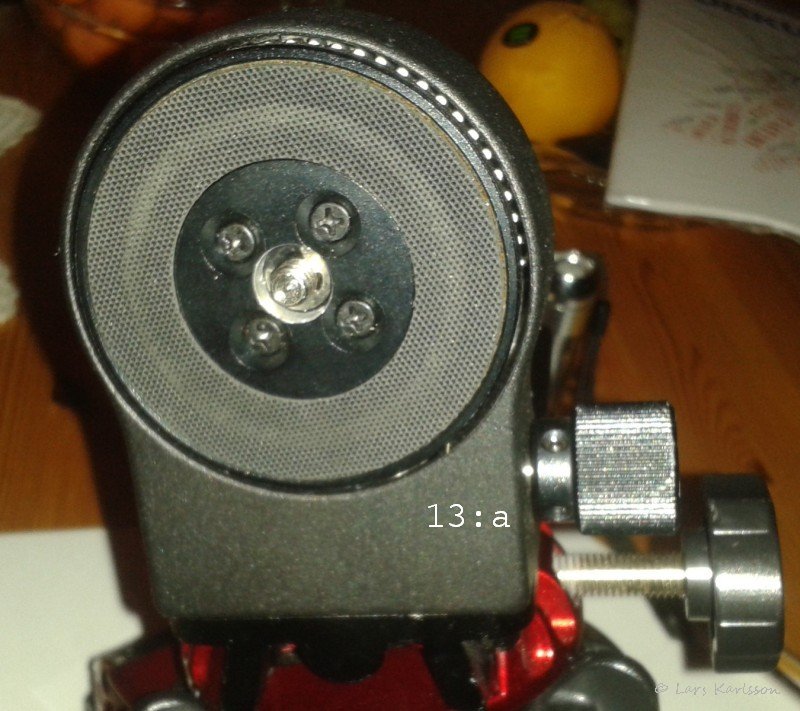 Even the holder for the camera has a worm gear built in, with the knob (13:a) to the right it's possible to adjust camera angle.
---