Tutorial:
Moonlit night sky or not
---
Content:
---
Moon visibility report
When taking astrophotography on weak objects like nebulas or similar you maybe know that you should do it when Moon has set. But how much influence does the Moonlit have?
From my last visit out in the dark I have a sample with Moonlit sky and after when Moon set. They are taken during the setup and is far from perfect but you will see the effect of the Moon light. The photos also show other problems that normally occur, focus and tracking problems.
Always when prepare a photo session out in the dark, check when the Moon is set. I normally use CdC (Skychart) to have a graph over the Moon and planets. You also see when there is astronomical darkness.
Here how it looks with the software CdC (Skychart):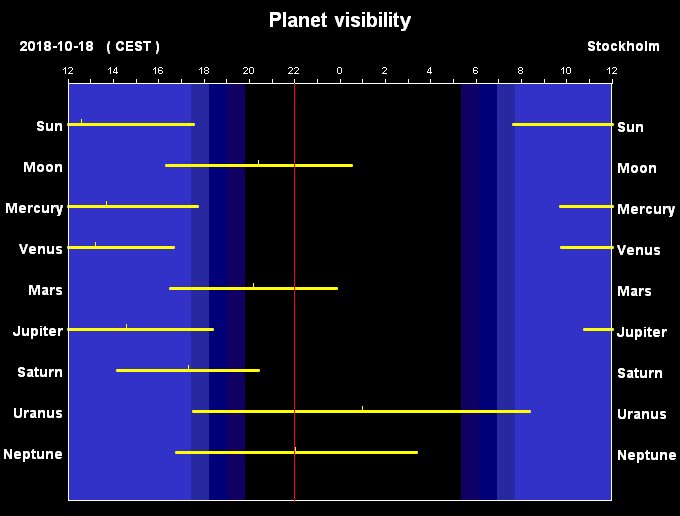 Planetary visibility, credits CdC (Skychart).
This visibility report is from my place and at local time. First you see that you have astronomical darkness from 8 pm to 5 am. The Moon will not set until 1 am.
Here you can download the CdC software (free):
Nowadays there are also apps for smartphones that you can use.
---
Compare of two photos with or without Moon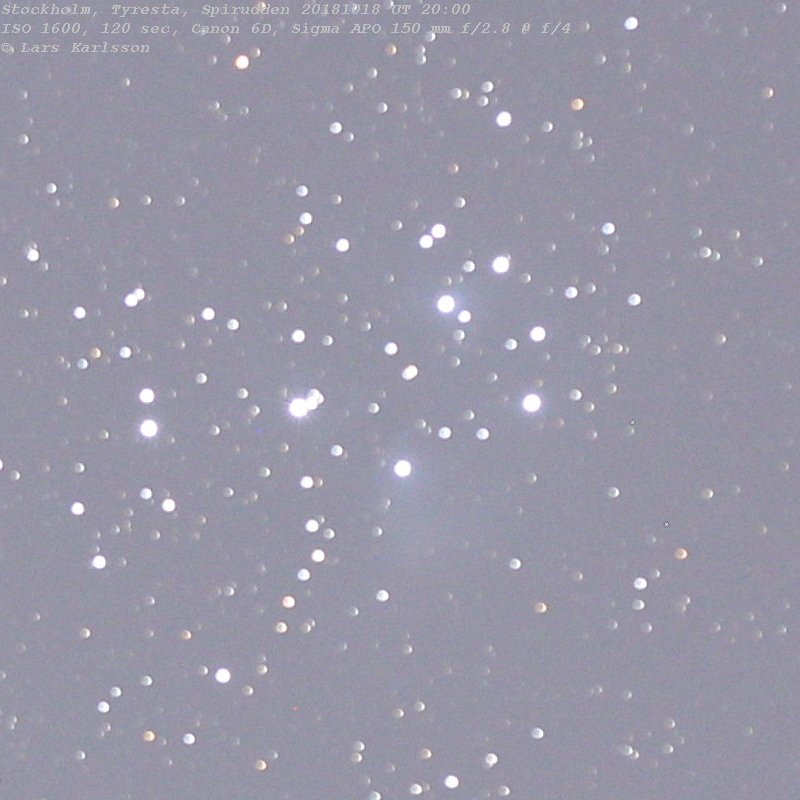 During setup process, when connecting heater to the lens to keep the dew away the lens change the temperature, because of the environment and the heater. That cause the focus to drift. Now when I have the practical remote control of the camera I can easily check the focus. I see that I must correct it at least once per hour, I didn't thought it was that sensible at aperture f/4. One advantage to have it out of focus is that you see the color of the stars. When in focus they oversaturate with long exposures and become just white dots, se the photo below.
This out of focus doesn't affect the back ground light, the light pollution from the Moon. I took this photo two and half hour before the Moon set, the phase of the Moon is 67 degree.
---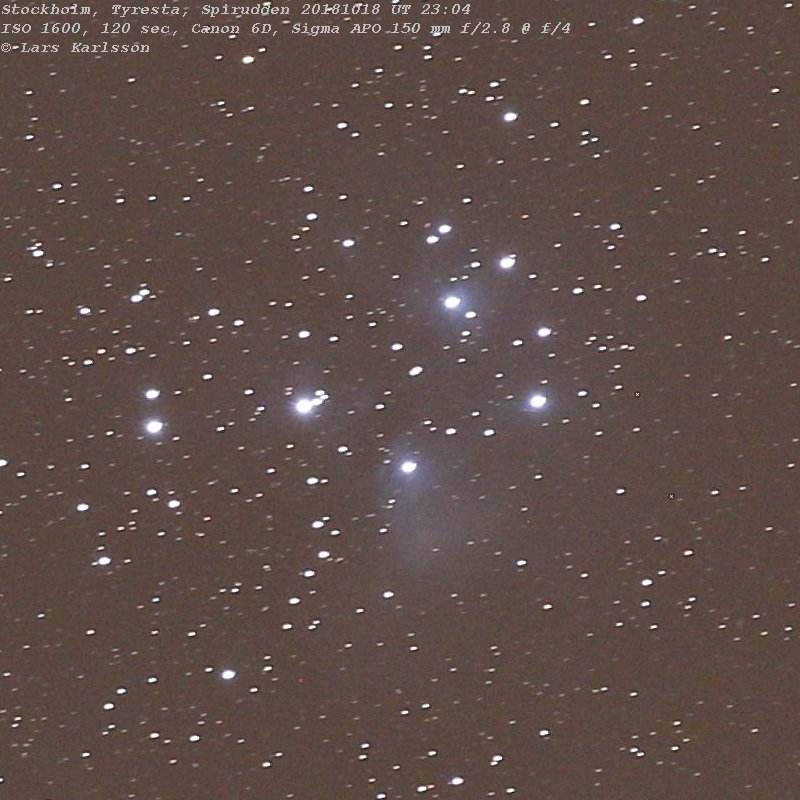 This photo is taken 3 hours later when the Moon has set. Big difference, now you can see the weak nebulosity from the reflection nebula around the stars. You can't just subtract the background from the Moonlit photo because its inherent noise will still be there and hide the weak structures of a nebula or other weak object.
---