---
2021-04-29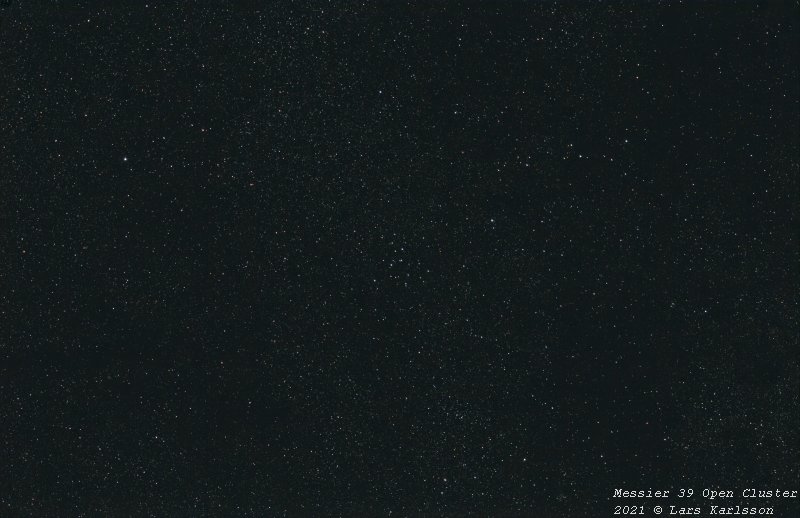 (click on the image to get a full resolution photo in a new window)
Date :
2021-04-29
Time (UT) :
23:44 to 00:24
Mount :
HEQ5 controlled by Astroberry and INDI EQMOD
Guide :
Internal guider and QHY5 camera on 200 mm f/2.8 lens
Lens/telescope :
Pentax 645 300 mm ED f/4 (f/4)
Corrector/Barlow :
Built into lens, image circle about 70 mm
Filter :
none
camera :
Canon 6D, controlled by INDI Canon DSLR
Film/CCD :
Raw
Exp. time :
40x30 seconds, ISO 1600
Image process tool :
AIJ, Fitswork, Irfanview
Processing :
crop, level, flat cal
Weather :
clear
Site :
Sweden, Stockholm, Hagsätra. Bortle class 9
Comment :
Even if the lens is a 300 mm telephoto lens it's more like a wide angle lens when it come to astronomy, compare with the longer focal length telescope below. The lens is very special, it's a medium format lens and I use it because it give a very low vignetting at a full frame camera. The problem with these medium format lenses is that they are old and not of APO construction, but this lens have ED lenses and perform well. There are of course newer lenses with APO, but new lenses are computer controlled and hard to setup in an astro system and they are very expensive too. This lens replace my earlier Canon 300 mm L f/4 lens.

Look at the full resolution image above, you will see a lot of others object in the background. The whole Milky Way is there but taken from a high light pollution area it's hard to see. The colored dots you can see in the background is hot pixels, that's defective pixels, normally eliminated with a dithering process. That will come later when I understand how to setup this new system with that function.

This is the first astro photo with this setup. I have replaced the Windows computer for a Linux operated Raspberry Pi4. The reason is to save power and weight, because this is meant to be a portable equipment of high quality. I started this project already 5 years ago, but the early Raspberry CPU was to slow and for me it wasn't easy to understand the Linux system which this is built on. The good news, my new friend Lars is an expert on Linux and saved me a couple of years to get this working.

Great thanks Lars !

You can follow my projects connected to this here:
First attempt to built a Raspberry system which never worked: Astroberry
Second attempt with the new: Raspberry Pi4
The new light weight mount HE5: HEQ5 project
Canon 300 mm: Canon 300 project
Pentax 645 300 mm ED: Pentax 645 300 mm project

And it's not finished yet, expect more to come !

---
Plate Solved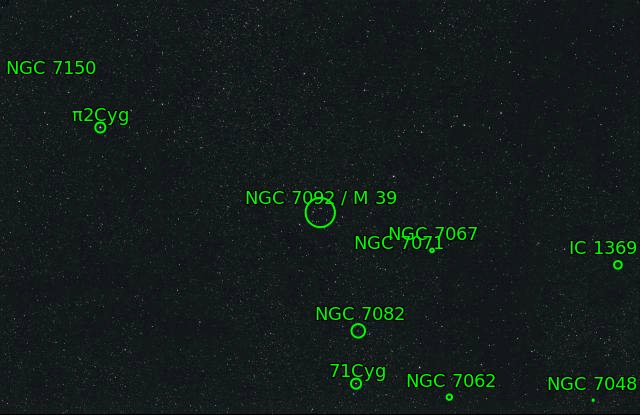 (click on the image to get a full resolution photo in a new window)
Date :
2021-04-29
Comment :
To find all small weak objects in the background you can use a plate solver software, in this case I used the internet service Astrometry.net. Upload the image and it identify the objects and send back the result. Can you identify them by eye ?
The plate solver Astrometry.net:
https://astrometry.net/

This is the service I used when I want to now what objects there are in the astrophoto.
---
2016-03-16
(click on the image to get a full resolution photo in a new window)
Date :
2016-03-16
Time (UT) :
23:37 to 01:05
Mount :
EQ6 controlled by EQMOD
Guide :
PHD2 in dithering mode and QHY5 camera off-axis
Lens/telescope :
TS130, 910mm f/7 (682mm, f/5.3)
Corrector/Barlow :
Riccardi flat field corrector 2.5" x0.75
Filter :
none
camera :
Canon 6D, controlled by APT
Film/CCD :
Raw
Exp. time :
60x60 seconds, iso800
Image process tool :
DSS, Fitswork, Irfanview
Processing :
crop, level, no cal dark&bias, only dithering
Weather :
clear
Site :
Sweden, Stockholm, Hagsätra. Bortle class 9
Comment :
When I took this image it was only 15 degrees above horizon, very difficult to handle all light pollution. It's a very beautiful open cluster. To see all the details use the link below.

---
Zoom in, PK93+ 2.1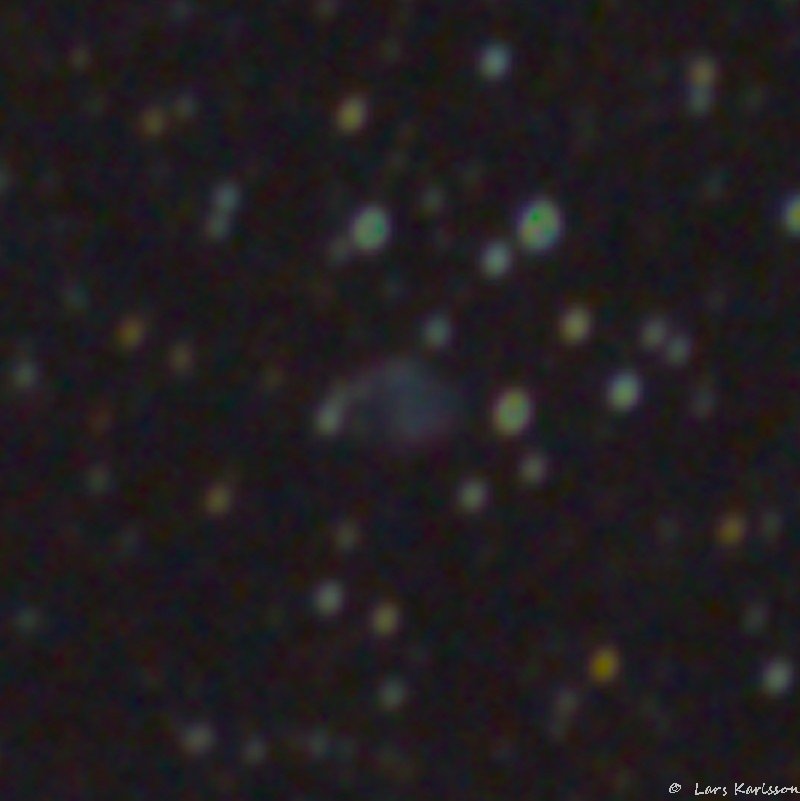 Date :
2016-03-16
Comment :
This was very exiting, when I looked closely at the image I found a weak colored dot. Investigations shows that it was a planetary nebula. It has the name PK93+ 2.1 and I never have heard of that name. Planetary nebulas are the out gazing of an old stars atmosphere, the star is dying! You find it in direction ten a clock halfway out from center in main image, look in the full resolution image above.
More to know :
http://www.astrode.de/ pk93s21.htm

He use a telescope with a diameter of 80cm, that collects 37 times more light compared to my telescope!