Observatories that I have visited:
NOT at La Palma
---
Observatory NOT, Nordic Optical Telescope
---
10: The END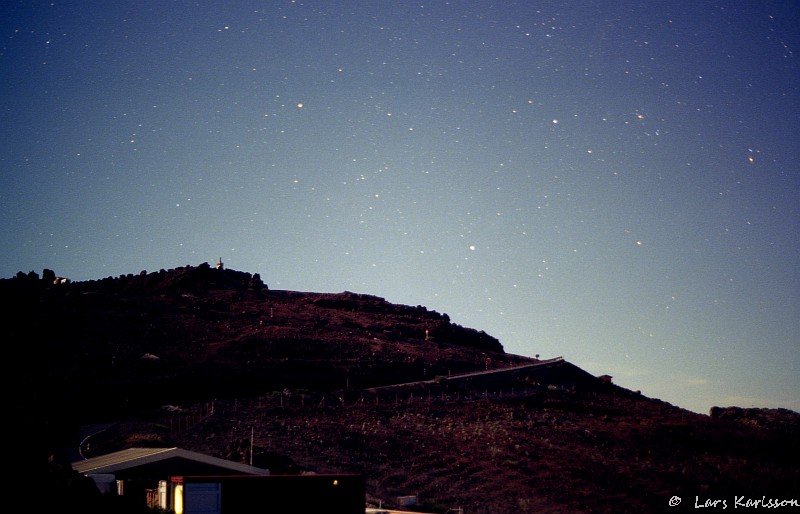 View to the north and the mountain at the caldera, my phone site.
Because of all the clouds at night we didn't get any success in terms of what data we should have been collect, and indeed we didn't get a single useful data these two weeks! We took turns sleeping and had the alarm clock on all night, and at least once an hour we went up to see if the clouds had cleared up. But just as the weather forecasts said, there was not a single clear night for us.
A little disconcerted for me, because I would have used the data from these observations into a thesis.
The French people were not so dependent on the darkness as they photographed the comet Hale Bopp had and got a lot of useful data. Among other things, they could see dust spiral structure because of the comet's rotation. They just like we used the infrared camera.
Does anyone find La Palma interesting after my dissuasive story about the cloudy disaster?
Nowadays you don't have to take four different flights to come down here, there are direct flights from Stockholm and other cities.
Take a look at this link:
An astronomy hotel at La Palma, I don't have own experience of this hotel, but I can read that you can rent telescopes here. Sounds like an exciting holiday place. Any of you readers might have been here?
---