Observatories that I have visited:
NOT at La Palma
---
Observatory NOT, Nordic Optical Telescope
---
9: The island La Palma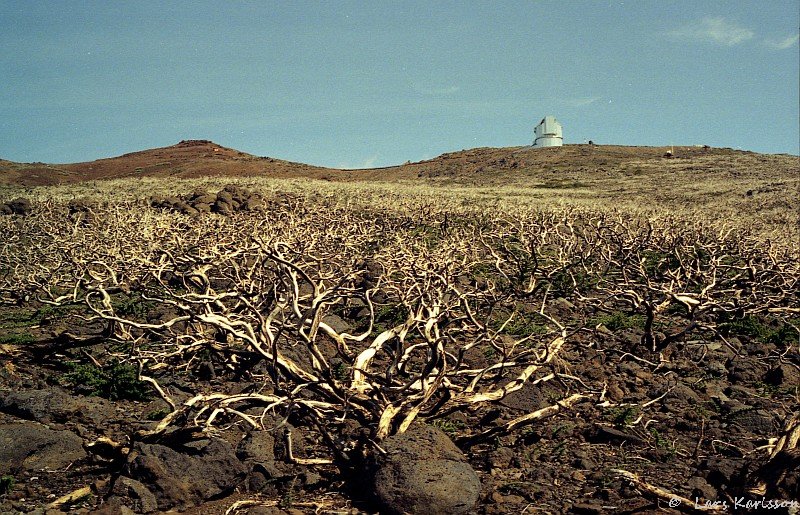 A year earlier, a large fire ravaged on the mountain and the telescopes were in danger, now it went well without any telescope was destroyed and we can study the burnt remains of vegetation.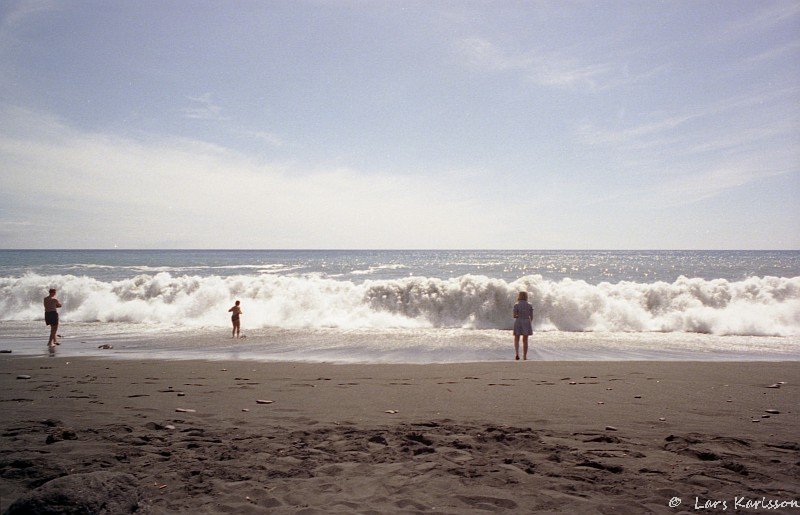 The black beach, you couldn't stand on the black sand, if, it would have burned your feet.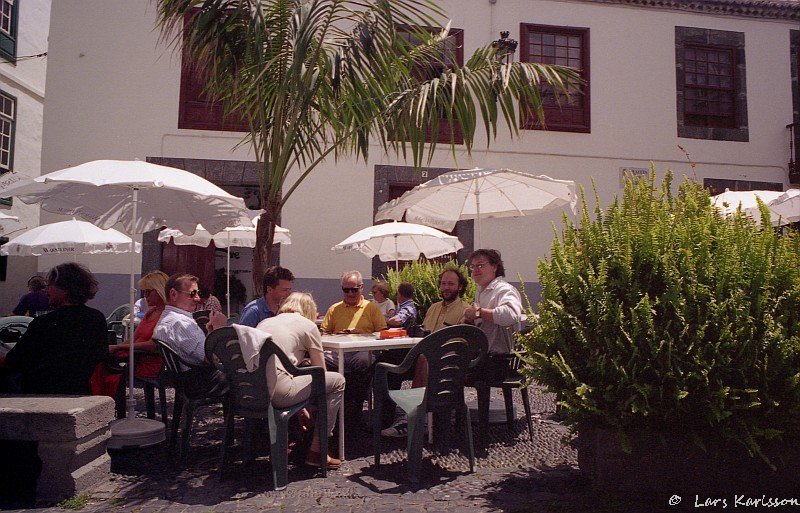 One day we went by car down to Santa Cruz for a dinner, now in daytime it wasn't any clouds! Normally we slept all the day to be alert at night.
A coffee break in Santa Cruz before returning to the telescopes. I think they celebrate Columbus here, a statue of his ship Santa Maria are out to the right of the photo.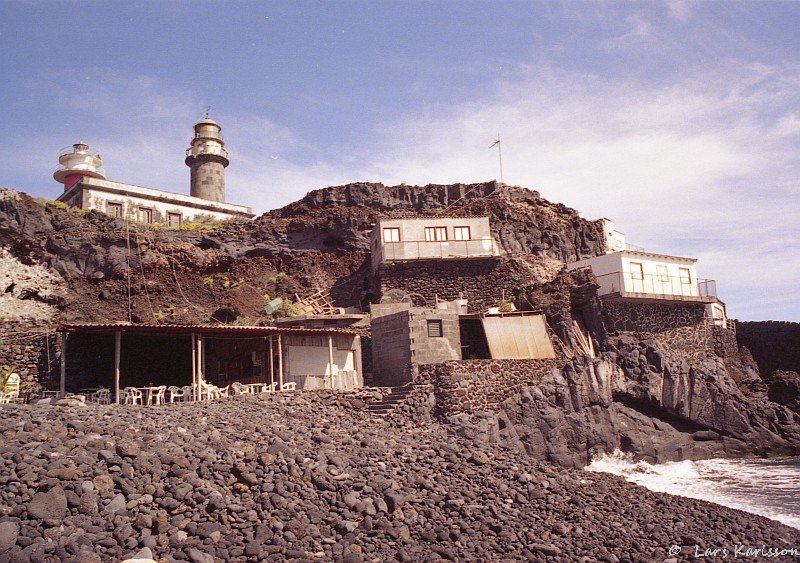 The bad night weather we had with clouds meant that we were pretty rested during the day and could go down briefly to the beach for a meal. Here the southern part of the island. Here had a volcanic eruption occurred as late as the 1960s, and the sand was quite black. Despite the appearance of these sheds it was a wonderful fish restaurant.
---