My astronomy project:
Building an astroserver with a Raspberry Pi4
---
Content:
Related projects:
Note:
I take no responsibility or liability for what are written here, you use the information on your own risk!
---
2, The passive cooler:
This new Raspberry Pi4 is much more power full and with that it also takes more power. It get really hot, it must have some cooling device.
---
Passive cooling: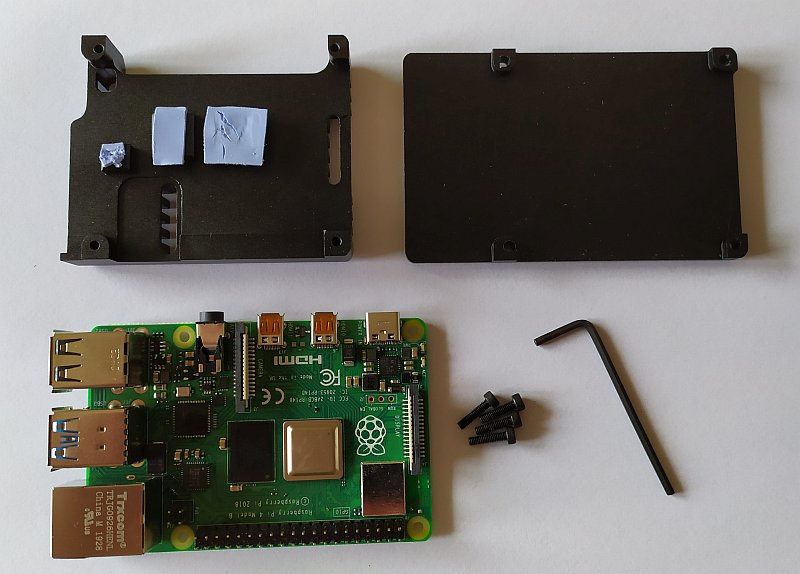 I bought the biggest passive cooler I could find, I don't want any fan. The grey stuff on the cooler is the thermal glue that connect the processor and other circuits with the heat sink, very important.
---
Compact format with lot of connections: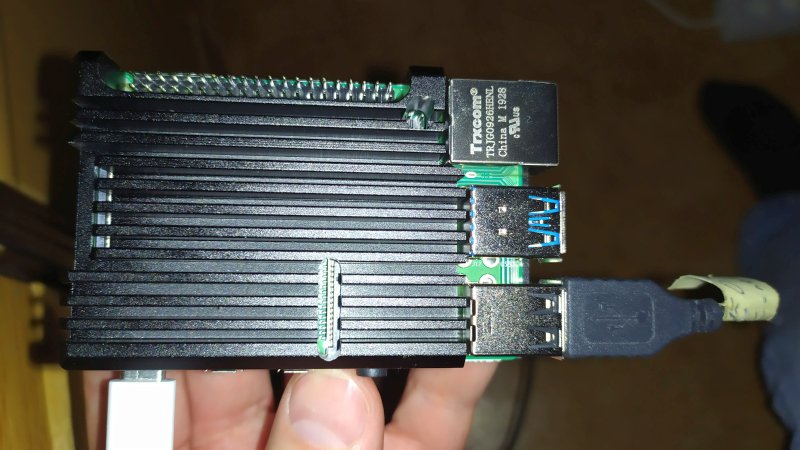 The Raspberry is really small, still it has two USB2 ports and two USB3 ports. It also have a Lan, Wifi, and two 4K micro HDMI outputs. Very power full. Where I have the thumb is a connecter for a camera.
What can be useful in the future:
Raspberry has a new camera device with a high resolution Sony color sensor, maybe something for planetary photography.
There are also other manufactures of cameras that have mono chrome sensors, maybe something for a auto guide camera.
The connector at top, here you can add extra hardware. There is a stepper motor driver, it could be used for a focuser.
---