My astronomy project:
Building an astroserver with a Raspberry Pi4
---
Content:
Related projects:
Note:
I take no responsibility or liability for what are written here, you use the information on your own risk!
---
5, Setup INDI Control Panel 'Telescope Simulator':
Even if the Star Adventurer mount is not remote controlled we have to setup a mount because there are other data stored in that device. But a little bit strange why they store telescope data under Mount device.
---
Telescope Simulator: Main Control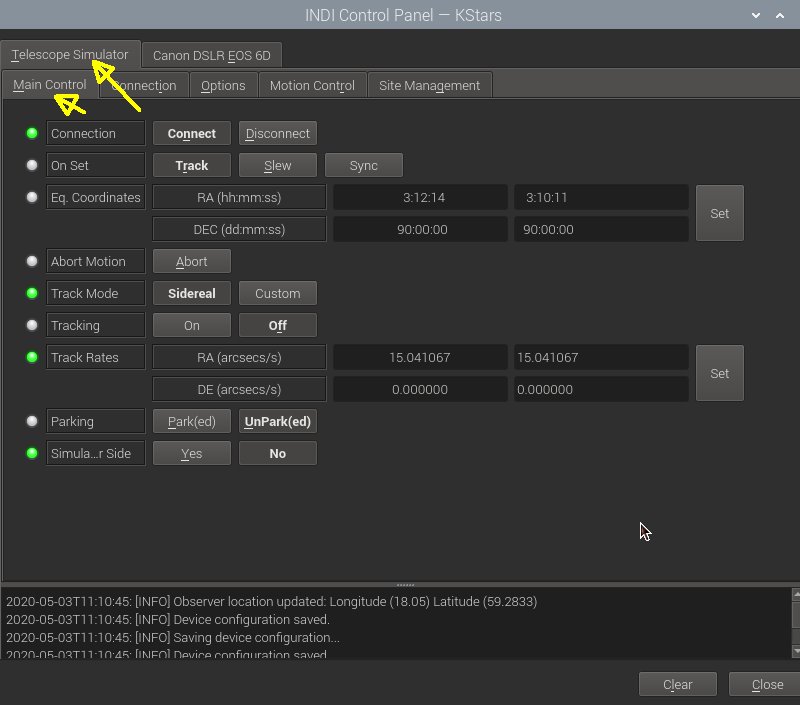 The 'Main Control' menu for 'Telescope Simulator', I have not changed anything here yet.
---
Telescope Simulator: Options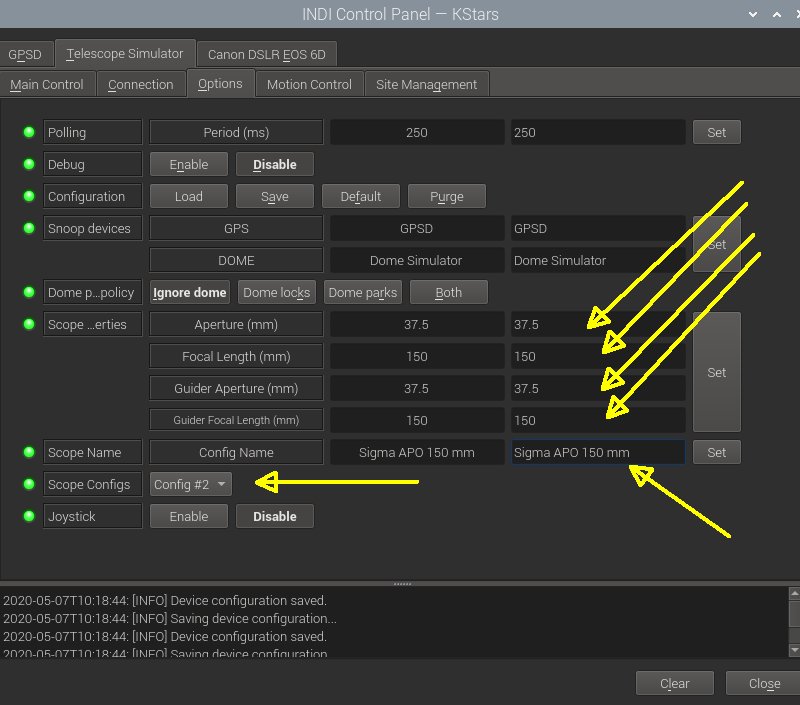 'Options Menu': I have three Canon lenses that has built in focus motor. I setup all three of them here, one to each Config #x.
Config #1: Canon 50 mm (set to f/4)
Config #2: Sigma APO 150 mm (set to f/4)
Config #3: Canon 300 mm L (set to f/4)
Type in the data in the right column, when finished, click 'Set' button and the new data move to the left column.
I normally stop down all lenses' aperture to f/4 to get the image sharp enough for a full frame camera.
---
Telescope Simulator: Site Management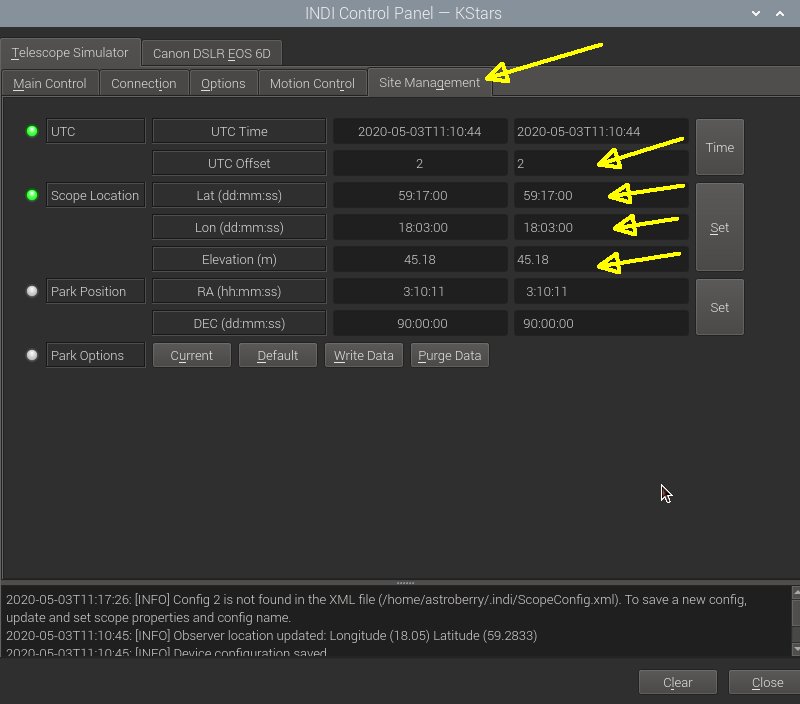 If you didn't already setup your time zone and location you can do it here. This profile is for the portable equipment, then it could be practical to have a GPS device. Maybe something I add in the future.
---
Profile: Telescope Simulator
Move to the profile and click on the Telescope simulator.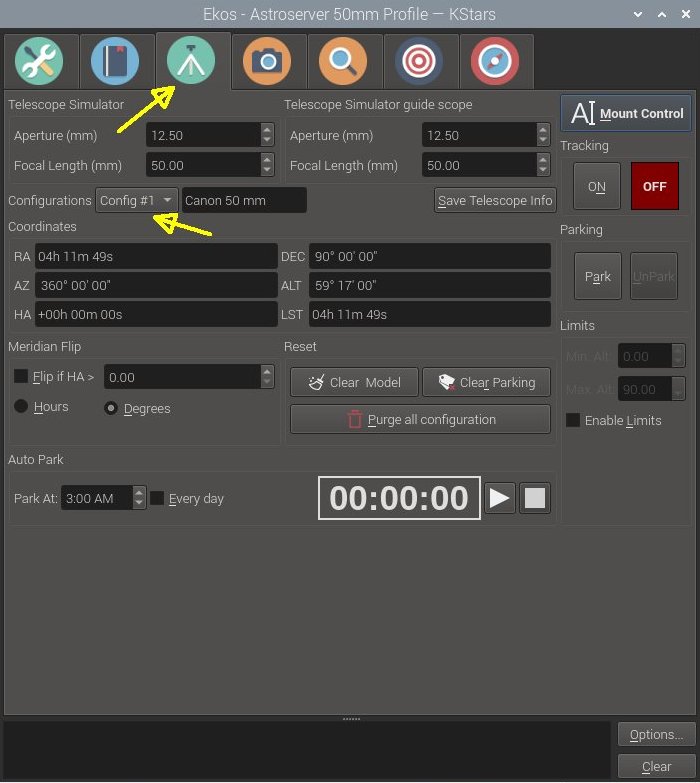 This is my first profile, Star Adventurer mount and auto focusing lenses. With Config tab you can chose which lens setup to use. I'm not exactly sure how to use this page when have a non communicating mount as Star Adventurer.
---